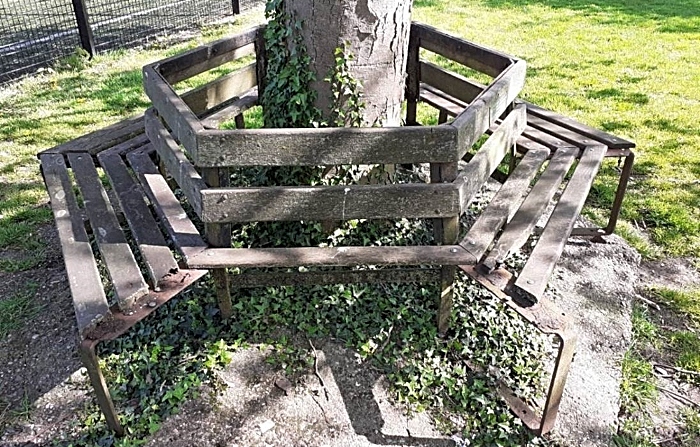 A commemorative bench in Barony Park in Nantwich has been removed for good as it is "beyond repair".
The James Calendar Hayes circular seat was presented to the park back in 1975 to commemorate its 100th birthday.
It was a popular bench based around a tree close to the 5 a side outdoor football area.
But council officials removed the bench as part of upgrades to the park, saying it was "beyond repair".
One regular park user said: "It had been in some neglect for some time but it was still useable, both the seat and the concrete base have been removed.
"It has been a feature of the area for many years."
But a council spokesperson said: "Unfortunately the bench had deteriorated to point it was beyond repair and had to be removed.
"The timbers were failing and the base had become uneven, unfortunately 45 years had taken its toll.
"We have kept the plaque from the bench and we can fix it to one of the other benches on site."