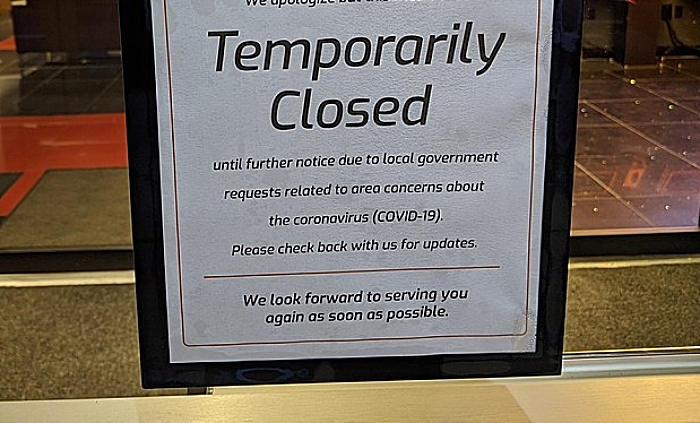 The year 2020 has been a disaster for businesses around the country.
And those based in and around Nantwich have been just as badly affected.
Shutdowns caused by COVID-19 restrictions have made it hard for a lot of companies in the area to continue their operations throughout the year.
The start of the vaccination programme in the UK, coupled with local rapid testing trials, offers light at the end of the tunnel for businesses in Nantwich and the surrounding area.
"These pilots are invaluable to our learning about Covid-19, the testing process and how we roll out bigger scale tests to best serve our residents in Cheshire East," said the Director of Public Health for Cheshire East Council, Dr Matt Tyrer.
But while things might start to get back to normal in 2021, the effect of the annus horribilis that was 2020 will have a long-lasting impact on Nantwich businesses.
Job losses across Cheshire East
Many companies in Cheshire East have announced job losses this year, with up to 1,000 roles disappearing at luxury car manufacturer Bentley.
The company's base in Crewe, just a few miles away, said back in the summer that it would have to cut almost a quarter of its workforce.
Bentley hoped to be able to make the job cuts through voluntary redundancy, with the carmaker claiming COVID-19 was the "hastener" behind the decision, not the sole reason for the cuts.
"Bentley is a name known around the world for the quality of its vehicles, thanks in large part to the expertise of this highly dedicated and superb workforce," said Steve Bush of Unite, the union that represents Bentley workers in Cheshire East.
"To ask 1,000 of them to leave the company, albeit on voluntary terms, is heartbreaking for the workforce and their communities."
M&S, which has a store in Nantwich as well in other nearby locations such as Congleton and Crewe, was another major local employer to announce thousands of job losses this year.
Gambling companies also affected
The two national lockdowns means gambling businesses such as bookmakers and casinos were among those that temporarily had to close their doors.
Admiral's casino in Crewe is the nearest such site to Nantwich right now and it had to shut down for much of the year, with jobs affected as a direct result, though it is currently open as a result of the area being placed in tier two.
The venue has been made COVID-secure but it remains to be seen whether or not local residents feel as if it is safe to go to a casino at this time.
Indeed, the online sector of the industry is thriving as many people turn to the internet to play their favourite casino games, such as poker, blackjack, roulette and online slots.
The switch to online casinos has been seen all over the country with the benefits of using such sites including the flexibility – they run 24 hours a day, seven days a week – as well as that their bonuses and promotions tend to be more appealing than those at bricks and mortar sites.
COVID restrictions damaging for Nantwich businesses
Even those Nantwich companies that have been able to continue their operations during the course of 2020 are likely to have been hit hard as a result of COVID restrictions.
Cheshire East Council has warned companies in the area that they could receive fines if they are found to be not sticking to the rules.
A Coronavirus Restriction Notice can also be issued to those firms in and around Nantwich that are not COVID-secure.
Cheshire East Council's cabinet member for communities, Cllr Mick Warren, has stated that the "vast majority" of local companies have been implementing the necessary procedures.
But he added in a statement released on the council's website: "Where, following engagement, explanation and encouragement, businesses are unable or unwilling to comply with Covid regulations we will not hesitate to enforce the law using these new powers."
Following the necessary COVID rules and regulations is likely to place additional strain on businesses in Nantwich, potentially resulting in more job losses across the area.
However, with cases remaining at a stubbornly high level in Cheshire East and around the country, the importance of following the rules cannot be understated.