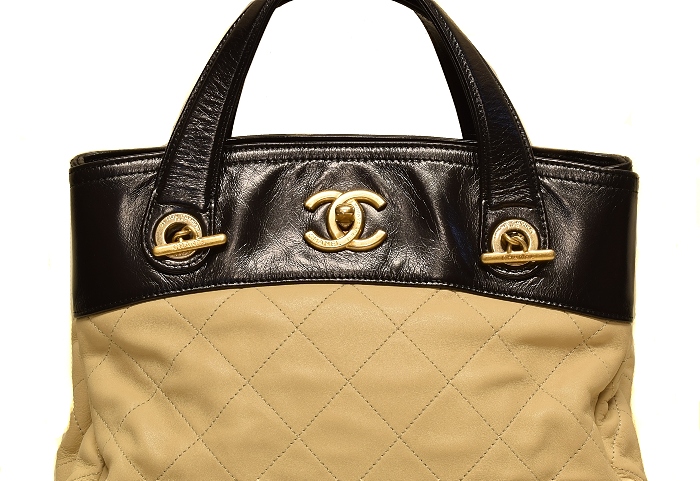 A shoulder bag sold for a staggering £1,500 at an online auction in Nantwich.
The sale, staged by Peter Wilson on Market Street, was the auctioneer's first Winter Fashion Sale of 2021.
And this Chanel In The Mix Shoulder Bag (circa 2012-3) was one of the hits, selling for £1,586.
The sale consisted largely of a collection of clothing from a Cheshire lady who was a buyer in the fashion industry for many years.
There were 160 lots of hardly worn designer clothing, handbags and accessories.
Peter Wilson spokeswoman Liz Bailey said: "The selection of designer clothing in the Winter Fashion Sale included sought-after brands such as Yves Saint Laurent, Vivienne Westwood, Moschino, Christian Dior, Fendi, Maxmara and countless others.
"With an array of beautifully kept, vibrant and exquisitely made coats, jackets, dresses, suits, trousers and skirs, there truly was something for every style and taste.
"Acquired over many years, and sourced from fashion buying trips across Europe the wardrobe of our Cheshire lady attracted a wealth of attention from our stylish bidders, both locally and internationally from our online catalogues.
"With viewing events held in person in November and virtually in the run up to the sale, it was clear that this collection of couture was going to sell exceptionally well!
"The designer at the top of everyone's list this sale was Chanel.
"Our selection of Chanel bags featured something to suit every style and taste, with hard to find vintage designs catching the eye of our style-savvy bidders."
Half of the lots which did not sell will go to the Summer Fashion Sale which will be online on April 2.
More details visit Peter Wilson website.