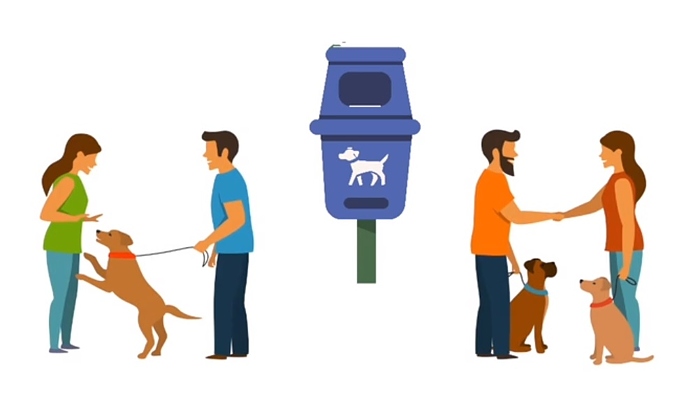 A Nantwich pupil teamed up with The Cat radio and a production company to create a fun video – aimed at targeting dog fouling in the town!
Pear Tree Primary youngster Lacey Marsh, 10, provided the voice for the video "My Dog Needs The Loo!"
She worked with The Cat radio host Gary Johnson and Heelheadover Productions to pull the information together.
It is based on the old "Charlie Says" short animated cartoon public information videos popular back in the 1970s and 80s.
They wanted it to be narrated by a local child to distribute among social and local media platforms.
Gary wrote the script for the video, which was read by Lacey and animated by Peter Ewan of Heelheadover Productions based in Nantwich.
Gary said: "We hope the message is received in the way that it is meant.
"We know that the majority of dog owners are very responsible and clear up after their pets.
"However, occasionally we do forget, and the video and local pupil Lacey's message was a gentle reminder."
Peter Ewan, director at Heelheadover Productions, said: "I was pleased to be able to work with Gary and Lacey creating the animation for 'My Dog Needs the Loo'.
"It's an important topic and hopefully we have managed to communicate the message in a fun, entertaining and informative way."
The idea came about from a meeting with Community Champion at Morrisons Nikki Allen, Mayor Cllr Pam Kirkham and ward councillors included Peter Groves.
She said: "It's a great video and a really important message put together in a really fun way. I'm sure the community will really get behind the message."
You can view the video, below:
(Words and images supplied by Gary Johnson and Heelheadover Productions)