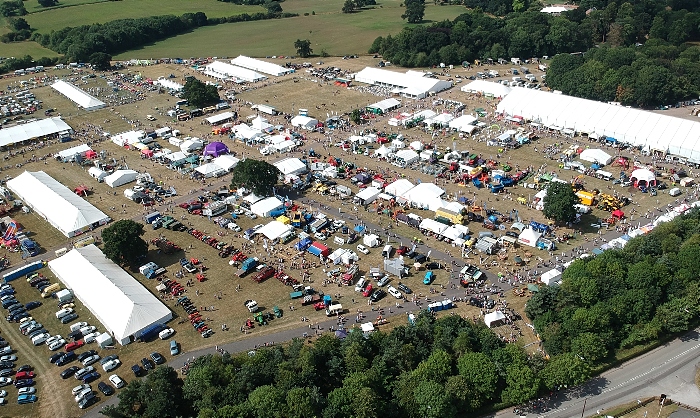 Nantwich Show for 2021 has been cancelled because of the Covid pandemic, organisers have announced.
It's the third consecutive year the Show, one of the biggest events in the town's calendar, has had to be called off.
Organisers had announced that for the first time the 2021 show was to be held on a Saturday (July 24).
Plans were well under way for an exciting new-look weekend event with sponsors and exhibitors keen to take part.
Michael-John Parkin, Chairman of the Nantwich Agricultural Society, said: "It is with extreme sadness we announce that once again, the Show has to be cancelled due to the ongoing Coronavirus pandemic.
"It's the third consecutive year the Nantwich Show has had to be cancelled.
"The Show is the main event for the Nantwich Agricultural Society and brings thousands of pounds to the local economy.
"Our heartfelt thanks go out to everyone in the food & farming industry: from farmers, manufacturers, food service and retail outlets who are doing a vital job keeping up the supply of their fantastic products, we know we can count on their support for 2022."
Organisers added that the Show will definitely be "back with a bang in 2022" to celebrate its 125th anniversary.
It "promises to be a huge celebration of our local farming heritage" they added.
The event has been held at the Nantwich Showground at Dorfold Hall since 1946 and the cancellation in 2020 due to Covid was at considerable cost to the event organisers.
In 2019 it was called off due to the weather.
NAS directors are currently in negotiations with Dorfold to affordably safeguard their future at the site.
(Image courtesy of Jonathan White)