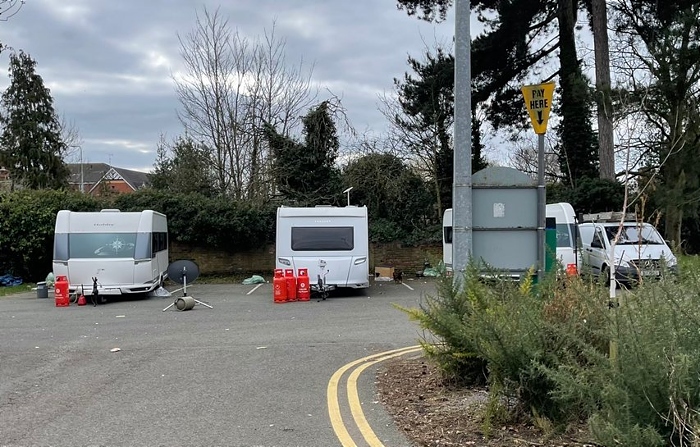 Government plans for a new criminal offence aimed at tackling unauthorised encampments has been backed by Crewe and Nantwich MP Kieran Mullan.
Detailed plans were published today to introduce a new criminal offence which allows police to seize vehicles and arrest trespassers residing on land if "they cause significant damage, disruption or distress".
Existing police powers to direct encampments to leave will also be widened under the plans, making it easier for officers to intervene.
Nantwich has experienced many unauthorised encampments over the past few years, with authorities taking up to a week to remove them through the courts as trespass of this nature has been a civil offence.
Friends of Barony Park in Nantwich campaigned successfully for an injunction and perimeter fencing to protect it.
But other sites across the town have been affected including Coronation Gardens and local car parks and businesses including Crewe Vagrants Sports Club and Love Lane car park.
Dr Mullan said: "We have successfully campaigned to improve the situation with the Barony.
"But I have heard from residents living by or using various car parks and from private land and business owners across Crewe and Nantwich about the enormous problems associated with unauthorised encampments.
"The law has not been working to protect people properly for a long time now and finally this government is taking action.
"I spoke recently to a major employer that experienced an encampment which totally disrupted their business operations and left them facing huge bills because they refused to pay a bribe to the people illegally occupying their land to get them to leave.
"Crewe Vagrants was subject to vandalism and theft following an encampment on their land.
"All this happens because people know the law isn't up to scratch and they know they can get away with a week before the civil law catches up to them.
"That isn't good enough and it is very good to see the government has listened to the overwhelming law abiding majority and agreed to act."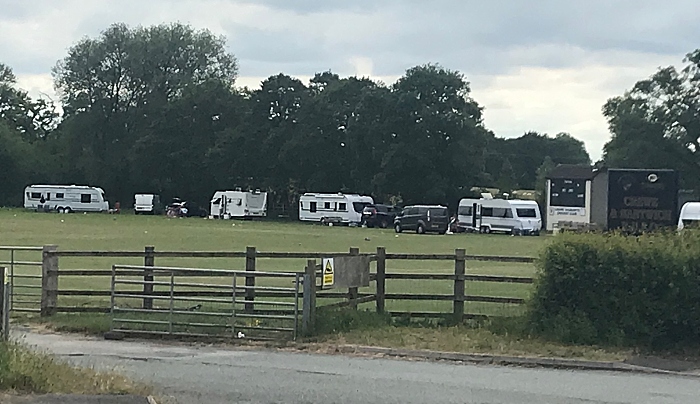 Home Secretary Priti Patel MP said: "No one should have to put up with disturbances and disruption on their doorstep.
"That is why, in the 2019 Queen's Speech, we set out our intention to deliver on our manifesto commitment to strengthen police powers to tackle unauthorised encampments, including the creation of a new offence.
"I am pleased to be able to fulfil that promise now.
"The measures we will be bringing forward are designed to address the problems caused by harmful unauthorised encampments by ensuring they can be removed quickly and effectively."