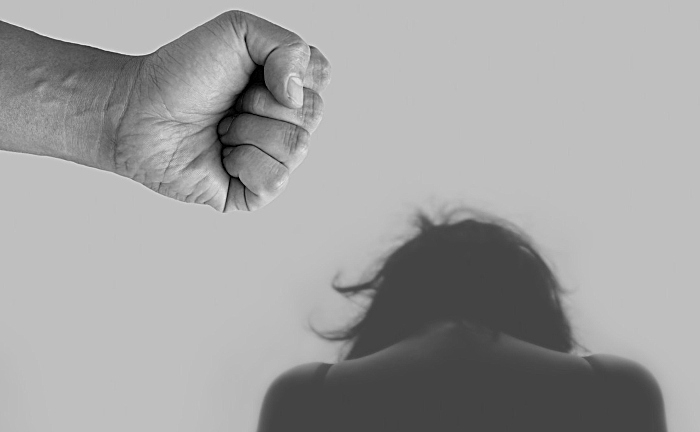 Stalking offences against women in Cheshire are set to hit a record high, latest figures show.
And it comes as other statistics show the true picture of violence suffered by women in the county, with 13 killed by men in a three year period.
Home Office data shows stalking offences recorded in the six months between April and September 2020 by Cheshire Constabulary is already 85% higher than the amount reported during the whole previous year.
The force recorded 1,348 stalking offences between April and September. From March 2019 to March 2020, there were 729.
It means on average seven incidents were reported every day in the first six months of the coronavirus pandemic.
A spokesperson from the Suzy Lamplugh Trust said: "Since March 2020 we have seen a rise in calls to the helpline, clients are more distressed and are requiring much greater support, we have also seen an increase in cyber stalking cases.
"Demand has fluctuated to the helpline over the course of the pandemic, in some periods it has tripled on pre-covid levels.
"The introduction of Stalking Protection Orders has been very much welcomed, though we do still hope to see more police forces issuing them.
"According to the Crime Survey for England and Wales there are around 1.5 million victims of stalking each year and as such we believe there is still significant underreporting of this crime."
The figures come in the same week Femicide Census data showed all 18 women killed in Cheshire from 2008 to 2018 was done so by a man.
Of those 18 victims, 13 were killed between April 2016 and March 2019.
In Cheshire alone, the number of rapes reported in the year to March 2020 passed 1,000.
Of the total 1,097 rape cases recorded in the county that year, 84% involved female victims, as did 76% of 1,039 sexual assaults dealt with by police in that time-frame.
That means 921 women and girls reported a rape to Cheshire police in 12 months — an average of 2.5 per day.
Surveys also suggest women and girls are also regularly harassed in public, with a recent YouGov poll for UN Women finding that at least seven out of 10 in the UK had experienced sexual harassment on the street.
Official statistics do not reflect the scale of this specific issue but do show that Cheshire officers investigated 7,463 harassment allegations and 729 stalking cases.
In the year to March 2020, more than 17,000 crimes were flagged as domestic abuse by Cheshire officers in that period – the equivalent of 16 in every thousand people being violently or psychologically abused by someone they know.
A Rape Crisis spokesperson said: "Violence against women and girls is a global pandemic that long pre-exists Covid-19.
"In this country alone, it severely and negatively impacts millions of lives, communities and society as a whole – and it is deadly.
"The vast majority of it is never reported to the police and when it is, it rarely ends in criminal justice being served."
Victoria Atkins, Safeguarding Minister, added: "The Government introduced Stalking Protection Orders last year to crack down on this deeply distressing crime, and I know that police forces are making good use of them.
"These orders are designed to stop perpetrators at the earliest opportunity and prevent them contacting victims — for those who refuse to be rehabilitated, we have doubled maximum sentences for stalking and harassment to 10 years.
"The Home Office also part-funds the National Stalking Helpline and has allocated £211,000 to stalking-focused charities to help them to deal with the consequences of the pandemic.
"The increased reporting in this instance demonstrates greater public awareness around stalking offences and the commitment of the police to tackle this abhorrent crime."
Home Secretary Priti Patel urged people to share their views with the Government after thousands shared their experiences of violence and abuse following the death of Sarah Everard.
She said: "So many of you have bravely shared your own experiences of harassment, abuse and violence online over recent days, so today I am re-opening our nationwide call for views on tackling violence against women and girls. The government is listening.
"Everyone should be free to walk our streets without the slightest fear. With Sarah and her family in my thoughts and prayers, I will continue to do all I can in my role as Home Secretary to protect women and girls."
Residents can submit their views to the government's 'Violence Against Women and Girls' call for evidence online.
(Story by local democracy reporters Ethan Davies, Federica Bedendo and Joanna Morris)