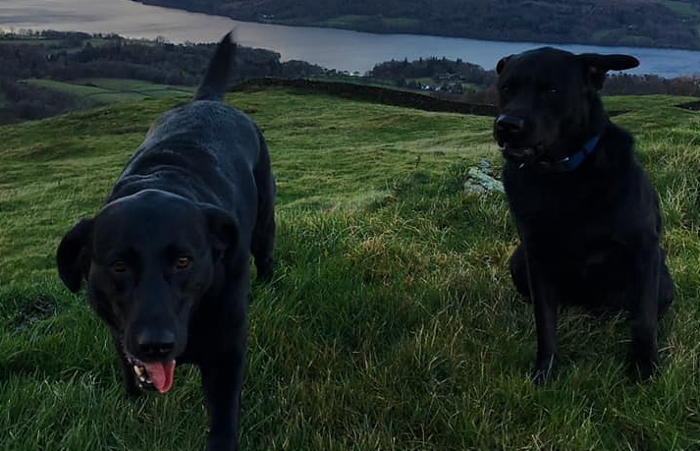 Police say three people have now been charged by officers investigating dog thefts in Nantwich.
Officers arrested a man, woman and a teenage boy at a house in Stoke-on-Trent after recovering two stolen black Labradors which were taken from Nantwich town centre on Saturday.
Thirty-seven-year-old man Malachy Doherty, 28-year-old woman Mary Docherty and a 14-year-old boy, who cannot be named for legal reasons, were arrested at an address in Tunstall, Stoke-on-Trent, on March 30.
They have all since been charged with theft.
The charge relates to the theft of two black Labradors Denzel and Welly from outside a Marks & Spencer store in Beam Street, Nantwich.
The dogs, stolen shortly after 6pm on Saturday 27 March, were recovered from the Tunstall area of Stoke-on-Trent and reunited with their owners.
Doherty, of McKinley Street, Tunstall; Docherty, of Metcalfe Road, Tunstall; and the 14-year-old boy have all been remanded in custody.
They are all set to appear at Warrington Magistrates' Court later today (Wednesday March 31).