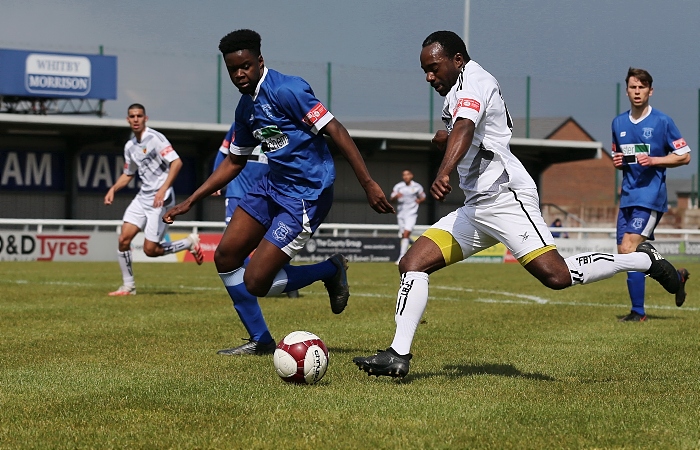 Nantwich Town finished their pandemic-curtailed 2020-21 season with a 1-1 draw with Leek Town FC.
The game was played behind closed doors training match at the Optimum Pay Stadium on Water Lode in Nantwich yesterday (May 1)
Leek Town, managed by former Crewe Alex Assistant Manager Neil Baker, were top of the Northern Premier League South/East Division, before their season was curtailed.
They will be hoping to push for promotion again next season.
The Nantwich Town squad included Argentinian winger Carlos "Thommy" Montefiori.
Nantwich Town players will now follow individual fitness regimes for several weeks before returning to pre-season squad training in June.
Nantwich Town's Pitching In Northern Premier League 2021-22 season begins on Saturday  August 14, 2021.
(Words and images by Jonathan White)