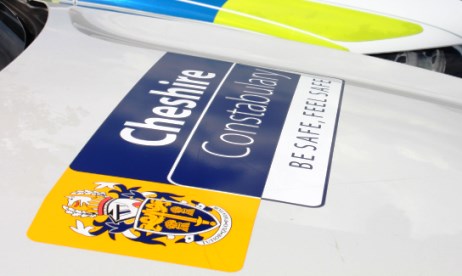 Police say they have traced a man allegedly seen wielding a sword on the Stapeley estate in Nantwich, which turned out to be a stick wrapped in black tape.
Armed police and helicopter swooped over Stapeley last night (August 4) as the drama unfolded.
Witnesses say they saw the man wearing a mask and dressed in dark clothing carrying what looked like a sword close to the community centre area of Stapeley.
Now police say they have traced the man and his family.
PC Matt Stonier, of Nantwich Police, said: "Following our enquiries into the incident in Stapeley last night, we've concluded there were no offences and the sword was a wooden stick wrapped in black tape.
"We've spoken with witnesses and we're happy no one was threatened.
"We also identified the person and spoke with him and his family and will be ensuring there are no further incidents in future."
The man was reported to police at around 7.46pm last night.
He was seen close to the Cronkinson Nature reserve and community centre with what looked like a sword.
Armed officers, the police helicopter and a search dog team combed the area at the time.