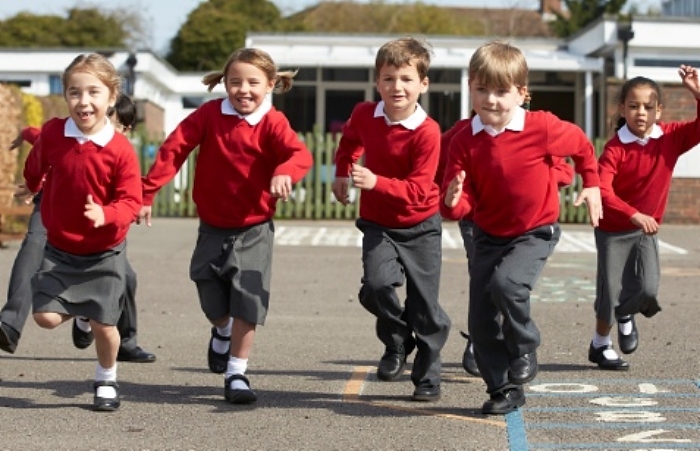 With September just around the corner, it signals getting ready to send kids back to school.
It's often an exciting time, but also an expensive one when you add up the cost of school supplies, a new backpack, lunchbox, and clothes.
Here are a few ideas to help you cut costs and keep kids well within your allotted budget!
Check For Items You Can Use Again
The cost of school supplies does add up, and the fact is, we're all guilty of buying multiples of items we don't actually need.
Look around the house and see if you can find anything such as uniforms, binders or backpacks that your kids can reuse.
There's also a good chance you may find writing utensils laying around the house!
Once you know what you have, take inventory and create a shopping list to fill in the gaps.
Set A Spending Limit For Kids
Usually, back to school shopping is an excuse for most kids to get their parents to splurge on unnecessary branded items.
Meanwhile, it's important for your child to fit in at school, you should also teach him or her the value of money.
You can, for example, let your child splurge on one expensive item, but they will have to make the trade-off of opting for a generic brand for other accessories.
Another possibility for older kids is to simply give them spending money and have them do the shopping.
Trade With Other Parents
Chances are, other parents have excess stuff they may not need but your child can use.
Set up a trading club where you get together with other families and exchange or sell items at a discounted price.
There's also the possibility of teaming up with other parents to bulk order supplies and to split the costs.
Many wholesale companies have great items but the caveat is that you need to spend a certain amount or purchase a certain number of items to qualify.
Save On School Uniforms
Not all schools require uniforms, but for the ones that do, it's important to save money wherever possible.
For example, if a certain article of clothing doesn't need to have a logo on it, just a certain color, you can save money by not purchasing it directly from the school.
PE clothes are especially easy to stock up on if solid-colored sweatshirts or sweatpants are required.
Make sure to get in touch with your school and ask about the guidelines when it comes to choosing uniforms.
If you need to fund the expense of going back to school you can find high acceptance payday loans – direct lenders.
There are many ways to cut costs associated with going back to school.
It's important to work together with your child and let him or her know what's an acceptable amount of money to spend.
This is a great teaching moment for parents and a learning moment for kids!
(library image courtesy of Cheshire East Council)