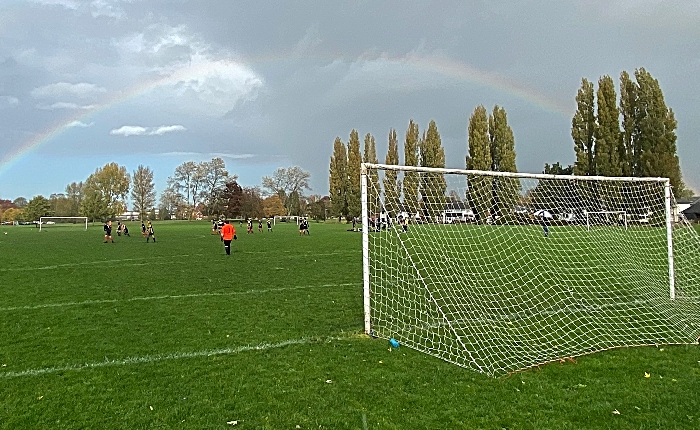 Heavy rain on Saturday caused several Crewe Regional Sunday league fixtures to be called off due to waterlogged pitches.
In addition, Leighton FC had several players affected by Covid, and Faddiley were again unable to field a team.
In the Premier Division, The Lions consolidated their place at the top of the table with a 4-2 victory over mid-table NHB.
Russell Schofield, Nick Raymond, Nathan Tickle and Jordan Prince scored for The Lions.
Tom Roberts and Lewis Clark scored for the Bunbury-based visitors.
Willaston White Star gained emphatic revenge for a recent defeat by Talbot, by beating them 6-0.
The Star only led 1-0 at half time through a Lukasz Synowicz goal but ran riot after that with a Pawel Abramowicz hat-trick and a brace from Azharul Haque.
In Division One, the C & N Utd. game against Audlem was switched to Audlem, and the league leaders won 3-2.
Audlem took the lead after only four minutes in their first attack with a splendid strike from Will Cork, who went on to complete his hat-trick.
Mark Green scored twice to C & N Utd.
The game was the first in Cheshire for new referee Ed Weetman who has moved to the area from Surrey and is a welcome addition to the referees list.
With Sandbach Town not playing, Winsford move up to second place in the table after a 2-1 victory over JS Bailey.
Jamie Dawson and Tom Stanton netted for the home team with Justin Manini scoring for JS Bailey.
Ruskin Park hosted Princes Feathers for the second time in two weeks and went down 3-7.
The visitors led 0-3 at one time, but the home side launched a spirited fight back to level at 3-3.
However, Princes Feathers then regained control their marksmen being Dean Richards (2), Joe Lanceley (2), Lewis Larkin, Habib Kanteh and an own goal.
Only one of the four scheduled Crewe FA Sunday Cup games was played.
Cooper Buckley switched their match against Broadhurst FC from Barony Park to Winnington, and the Division One side had an excellent 2-1 win against Premier Division opponents.
Ash Edwards and Tristan Sword scored for Cooper Buckley with Euan Jamieson netting for Broadhurst FC.