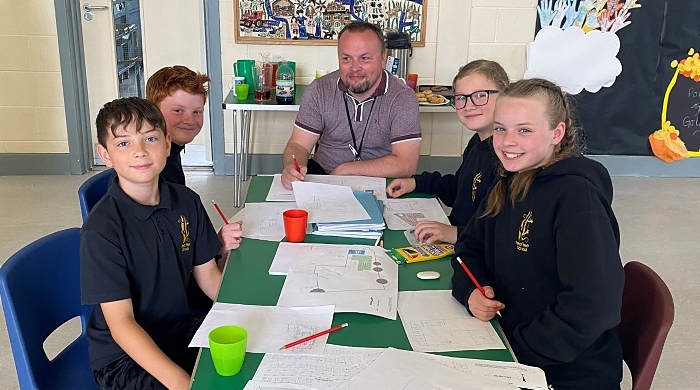 Nantwich pupils have been putting their creative brains to the test to come up with designs for a new primary school in the town.
Youngsters across the local cluster of schools came together to give their views, share ideas and create designs for a new 210-pupil primary school on the Kingsbourne development.
The one-form entry primary school is due to open in autumn 2024 to serve families living on the 1,100-home estate.
Green principles featured prominently in their designs and the kind of materials that might be used.
Pupils were keen to consider the impact of a new build on the environment.
They were asked to come up with the critical features they believe would be important in classroom layout, facilities such as outdoor space, parking, and drop-off arrangements.
Six local primary schools were involved in the project, which was hosted by Pear Tree Primary School.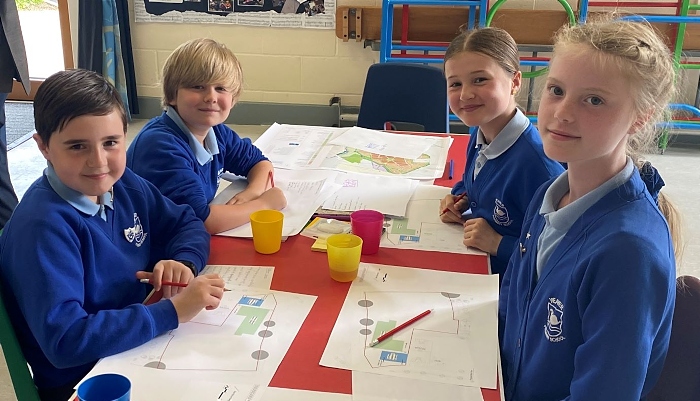 Other primary schools taking part were Stapeley Broad Lane, Weaver Primary, Sound and District Primary, Acton CE, Highfields, and St Anne's Catholic Primary School.
The 24 Year 6 pupils worked alongside professional specialist designers as well as members of the council.
Eleven-year-old George said: "It was an interesting process learning how you design a school from the very start. I really enjoyed it."
Boo Edleston, headteacher at Pear Tree, said: "The Nantwich Educational Partnership is a large collaborative group of schools that work together to develop opportunities for the children of our community, as well as collectively improving outcomes for all our children.
"It has been a wonderful chance to play a part in the initial development of the new school within our town.
"The year 6 pupils had some superb ideals. Staff helped them to capture and record their ideas.
"It is really important our young people's collective voice is represented in the development of their community and this was a great idea that we were keen to be part of."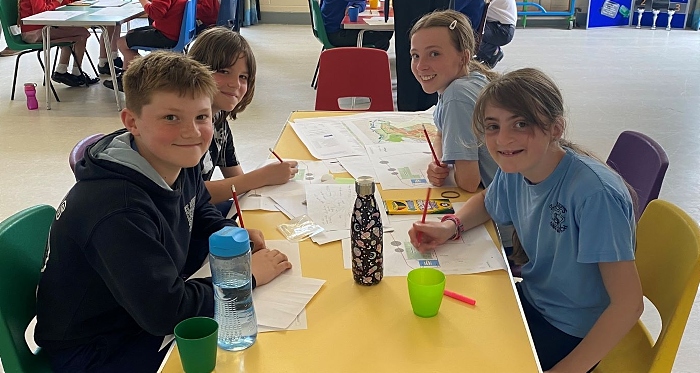 Elsie, aged 11, said: "It was exciting to see our green energy ideals being part of the plan for the new school."
Another pupil, Maisie, added: "We'd all love to be able to see the inside of the new school when it's built.
"It's great to have a chance to have a say in how it'll be built."
Cllr Kathryn Flavell, Cheshire East Council lead member for children's services, said: "It's extremely important we seek the views of our young people in projects such as this.
"They are best placed to express a view on what works and does not work for them, in terms of layout and its impact on the day to day running of a school.
"Elected members of the council have been actively involved in progressing this project and we look forward to seeing how the views of the young people are integrated into the final design of the new school."
Existing education trusts are invited to submit their application to run the school and details of that process can be accessed here at www.cheshireeast.gov.uk