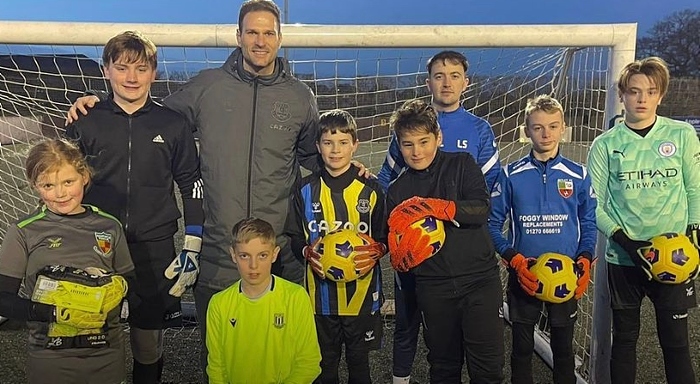 Premier League star Asmir Begovic has is running his popular goalkeeping academy based at Nantwich Town FC this summer.
The Everton keeper, aged 35, teamed up with the club earlier this year as the former Chelsea star wanted to fulfil a "passion" to inspire youngsters.
The academy runs every Monday evening from 5-7pm at Nantwich Town FC's Swansway Stadium off Waterlode.
It is open to both boys and girls between the ages of six and 16.
Begovic told Nantwich News: "My lifelong passion for goalkeeping inspired me to open up my own goalkeeper academies to help and inspire the next generation of goalkeepers.
"Specific training is very important for any aspiring young goalkeepers and that is exactly what we provide.
"Developing goalkeepers is very much our aim but also the social and physical aspect of kids being out, active and making friends is very important for us."
Begović started his professional career with English club Portsmouth, signing for them in the summer of 2003.
He made his Premier League debut in May 2009 and was sold to Stoke City for £3.25 million in February 2010.
In November 2013, he became the fifth goalkeeper to score a goal in the Premier League, scoring from 97.5 yards against Southampton after 13 seconds!
In July 2015, he joined Premier League champions Chelsea for a fee of £8 million, remaining second-choice until his move to AFC Bournemouth two years later.
He signed for Everton on July 2021.
Anyone who wants further information about the Nantwich academy should contact 07474 332226 or email [email protected]
You can register for the Nantwich academy by visiting http://ab1academy.com/nantwich-academy