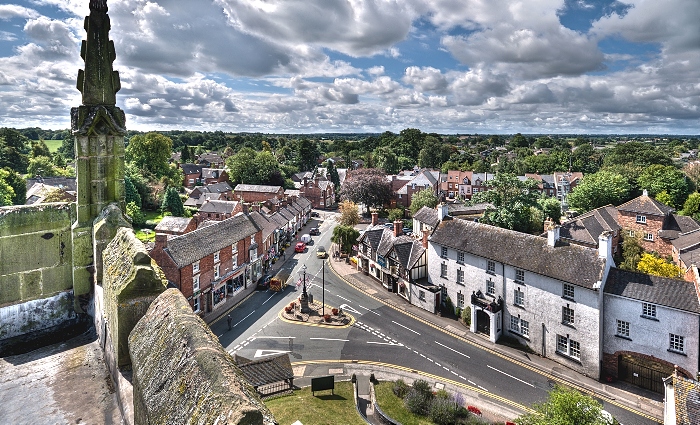 Villagers in Audlem are to stage a march and protest this weekend against Cheshire East Council's plan to introduce parking charges in the village.
The protest is set to take place at 11am on Saturday (November 4) starting at Tollgate Drive.
Organisers say it will be led by a hearse and two horses followed by residents, local business people, shop managers and more.
In a statement, group This is Audlem said: "We are determined to defend the rights of our free village car park.
"We need all of you, men, women and children to join our demonstration march.
"We need to get the message across to those who need to hear it, and the more of you who join our march will add to the success and support for this serious issue and show Cheshire East we are not a village to be messed with!
"We will gather together at the end of Tollgate Drive, chosen because together with Windmill Drive, Cheshire East plan to paint yellow lines there, restricting our parking even more.
"We will have plumed horses pulling a funeral carriage, which, along with several Grim Reaper outfits, will symbolise the death of our village should the planned car park charges go ahead.
"We have placards at the ready, fancy dress may be worn, themed or not, children in fairy/ super hero costumes are just as welcome, and if you would like to make your own hand made banners, so much the better!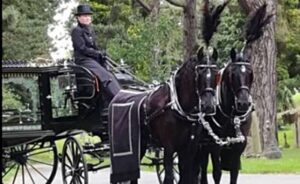 "As the sombre notes of our church clock strike 11, a fitting tribute methinks, Brian Bugeja, who has organised our group will give us an opening statement and then we will slowly commence walking behind the horses along the centre of the road down towards the monument and onwards up to our Free Car Park where we will remain for a few minutes before retracing our steps back to Tollgate Drive, where Brian will once again thank you all for coming and reiterate the purpose of the march."
The group says parking charges will impact everyone in the village, from parents taking children to school, to playing on the park or for sports training, visiting the medical centre, and using the public toilets, as well as attending clubs at the Public Hall.
"The list is endless.
"We have passed details of our march to the police and we have a group of High-Vis volunteers who will be holding back the traffic from Whitchurch/Market Drayton, Woore and past the car park at Cheshire Street for as little time as possible, so apologies in advance if you are held up during the march or are unable to leave the car park for a short period.
"We also have a first aider and have instructions in place should the emergency services need to get through.
"Nothing strengthens injustice as much as silence so we want to be seen and heard!
"We look forward to meeting as many of you as possible on Saturday, to strengthen our resolve. This is just the start."