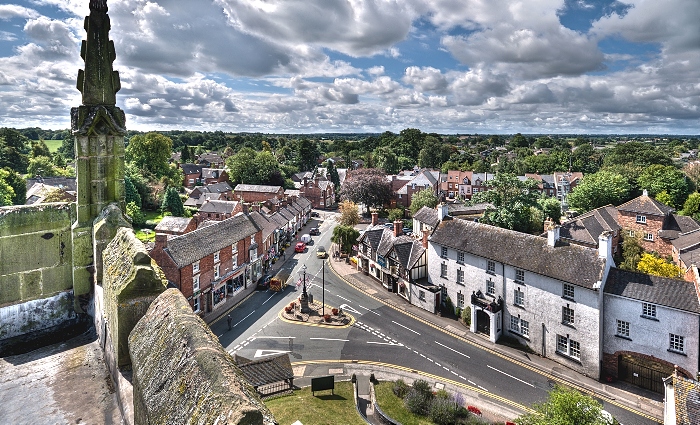 Dear Editor,
When the government announced its plans to scrap HS2, the region around Crewe was devastated but now it appears that there may be a silver lining to the cancellation.
Questions are being asked by residents of the village of Audlem in Cheshire as to whether, with the plans the government has announced to open more branch lines and invest more locally in the north west, the old train line to Audlem which finally closed in 1967 is going to be reopened and the station rebuilt!
Speculation is growing that Cheshire East Council know more than they're letting on.
In their plan to justify introducing parking charges into the village of Audlem the consultants they used let it slip that 'as part of the review, the council will take account of its stated aims within the local transport plan to consider shoppers, residents, visitors'.
The stated aim, that has sparked the interest and speculation of the residents of Audlem is the one that says "it considers the needs of commuters\workers who require long stay parking and can be encouraged to walk further to their destination and are more likely to use rail facilities or local bus services".
Audlem station and train line closed in 1967 but with the cancellation of HS2 and it freeing up of so much money, it seems there is an opportunity.
Cheshire East spent a considerable amount money on having the consultants write the £112,000 report justifying the introduction of parking charges which they say will only generate £25,000 per annum, a report councillors are relying on it to make important decisions on the future of Audlem.
People in Audlem believe that with the mention in the plan of being able to use the train, the railway may really return to Audlem.
This feeling that Cheshire East may have a plan for the railway is further fuelled by the recent announcement that Beeston & Tarporley station is to be reopened.
This was described by MP Mr Edward Timpson as a "significant moment".
The village of Audlem awaits with excitement for Cheshire East to formally make the announcement but there are some doubters in the village who are worried about the escalating costs of doing this as in Cheshire East's plans for managing parking in Audlem the costs alone for putting two 30 metre lengths of new yellow lines in the village will cost, based on the £112,000 report, £5,000 to £10,000 each.
The new railway line to Audlem is going to have to be costed and monitored very carefully so that it does not go billions over budget and use up all of the income generated from the introduction of parking charges which it appears may have not ben properly costed either!
Yours,
Roland Turner
Audlem