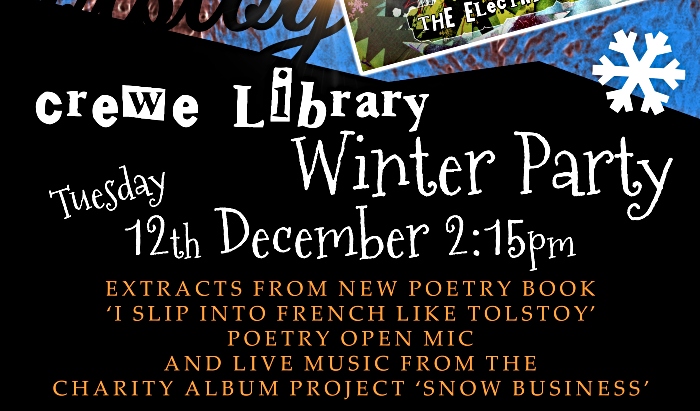 A poetry competition is being held by Crewe Library Creative Writers' Group.
The group, which has been established for many years, is encouraging budding poets to get involved and send in entries by the closing date of Tuesday 5th December 6pm.
Entrants are asked to write a poem on the theme of winter and provide full name and contact details on the reverse of their entry (if hard copy).
Everyone is eligible to submit an entry to [email protected] or by post or in person to:
Angus Varley
Crewe Library
Moss Square
Crewe
CW1 2BB
The winner of the £20 prize will be announced at the Winter Music and Poetry Party on Tuesday December 12 2.15pm which will run in place of the group's monthly evening meeting.
Admission to the party is £2 per person and will include music, poetry, food and drink aplenty.
For more details contact [email protected]