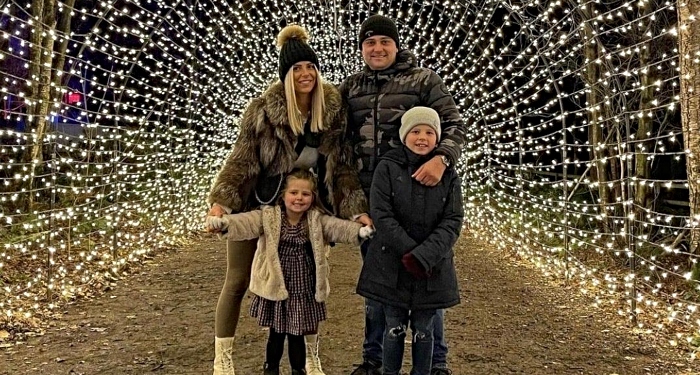 The festive Magical Woodland experience is all set to be opened at Blakemere Village in Cheshire.
The 'Magical Woodland' is the region's biggest and best Christmas Light Trail.
It's set in 15 acres of countryside, and is an enchanting, interactive forest walk featuring Christmas characters along the journey.
Meet the Grumpy Grinch at Whoville, pop by and check out the amazing house from 'Deck the Halls' and then make your way across the high seas and visit Tinkerbell in Neverland.
And don't forget to wrap up well as you encounter the 'Frozen Woodland' before you meet Santa Claus, Mrs Claus and their trusty Elves.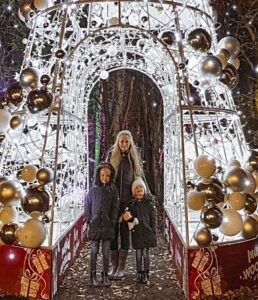 The festive attraction has more than a million fairy lights, multiple laser displays, digital animation, dazzling tunnels, and captivating canopies of lights and festive tunes.
Steve Birchall, of The Magical Woodland, said: "This year's installation is the bigger and better than ever before with some wonderful festive scenes and guaranteed fun for all the family.
"The food court is a magical oasis with plenty of choice and our interactive characters add a magical touch to the whole experience. Our 2023 Light Trail is enchanting and captivating."
Guests will be allocated a 90-minute time slot from the time of entry and the interactive sound and light experience can be looped as many times as you wish.
There will be plenty of opportunities to refuel and warm up with tasty snacks and hot drinks at the stunning food court.
There will be cosy fire pits to roast marshmallows or enjoy delicious street food style treats.
Magical Woodland characters will join guests throughout the route as performance art brings scenes to life, adding interactive fun to the occasion and endless opportunities to take photographs along the way.
Onsite car parking is available and can be booked online when purchasing tickets.
The Magical Woodland opens from Friday 24th November to Sunday 24th December.
Ticket Prices
Adults £23.95
Children £16.50
Family Ticket £75.00 (2 Adults, 2 Children)
Group Discount (8+) £18.95
For full terms and conditions visit the website: https://www.magicalwoodland.com