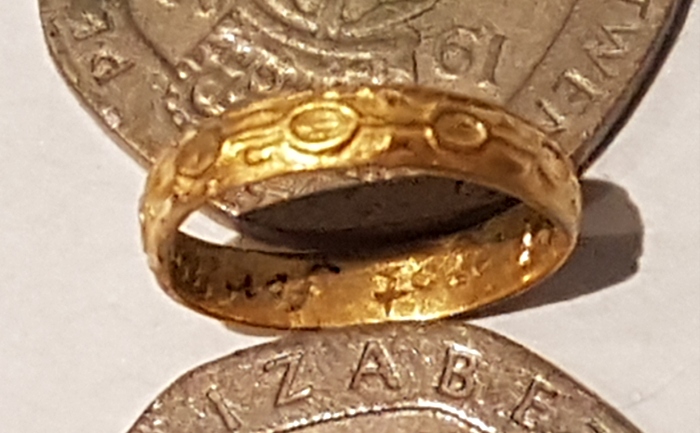 Nantwich Museum has launched a new fundraising campaign to buy four items of local treasure which have a combined total value of £850.
The items originate from the nearby areas of Batherton and Marbury.
They include a late medieval dress fastener, a medieval mount, a silver gilded double-sided crucifix and a posy ring.
The posy ring valued at £500 dates to the post medieval period, and is composed of a circular band with a D-shaped section.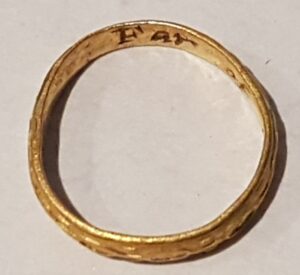 The ring bears an inscription in italic, reading 'Far of yet not forgot'.
Posy rings were given by men and women as an expression of love, either as a wedding ring or a means of showing regard and friendship.
Museum Manager Kate Dobson said: "We hope through donations and sponsorship the museum can find the money to ensure that these historic items can be kept in Nantwich for the public to enjoy."
The local acquisitions will enhance the museum's "Treasures of Nantwich" exhibition, which has been developed over the years to include Roman, Saxon and Tudor artefacts.
If anyone can help with donations, these can be made through the museum's website here:
https://nantwichmuseum.org.uk/2023/11/10/help-us-buy-local-treasure-items/
Meanwhile, "Herbert St John Jones – a local artist" is an exhibition in the Community Gallery at Nantwich Museum until Saturday 6 January.
The exhibition celebrates the work of the artist who lived in Nantwich until his death in 1939.
Herbert was a familiar sight in Nantwich always wearing his straw boater and a very stiff collar.
Often short of cash he would sometimes settle accounts by painting a picture in lieu of settlement.
Herbert was renowned as an animal painter with a reputation for excellence.
He worked for a number of famous and distinguished clients with King Edward VII owning one of his animal paintings. Other work included local town scenes.
Angels of Mons was perhaps Herbert's most unusual painting.
It depicted the legend of the spiritual phenomenon involving a troop of flying, white-robed angels turning the German cavalry away from the British infantry during the 1914-1918 war.
Entry to both the Museum and exhibition is free. Donations towards the running of the Museum are always welcome.
For further information contact Nantwich Museum on [email protected] or telephone 01270 627104; Website: www.nantwichmuseum.org.uk