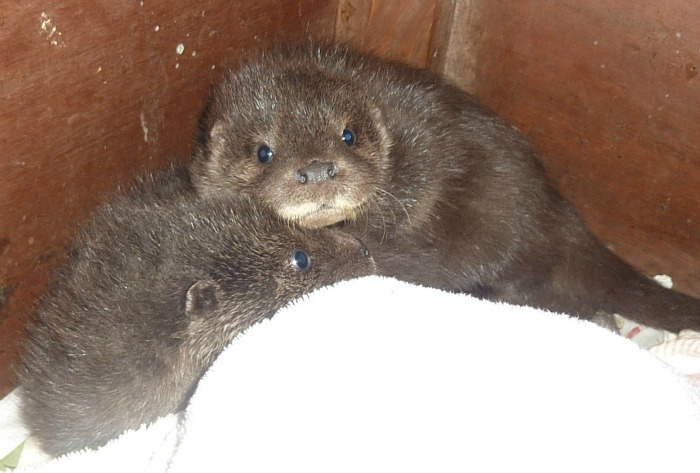 A heart-warming video shows how two otters have been released back into the wild after 12 months of care at a Nantwich wildlife centre.
The orphaned otters, Mary and Joseph, were admitted into RSPCA care at Stapeley Grange in Nantwich on Christmas Eve last year.
They were found cold, hungry and alone during severe storms last winter.
Over the last 12 months, staff at Stapeley Grange on London Road have fed and monitored the pair in their new otter enclosure.
Now, one year on, the pair have been released back into the wild.
RSPCA Stapeley Grange manager Lee Stewart said: "These two have been in RSPCA care for almost a year – they came in to us on Christmas Eve as orphans during the storms in Rea Brook, Shrewsbury.
"We are very proud they have been successfully released back to where they belong.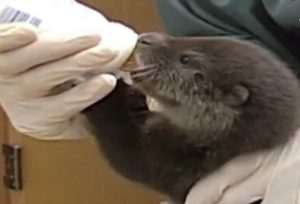 "Rehabilitating orphaned otters is a long and tricky task.
"We had to hand rear them – but without letting them get too used to human contact, it's so important to keep them wild."
The video footage tracks Mary and Joseph from when they first came in to care as tiny cubs, to being hand fed by staff and eventually placed into a new otter enclosure ready for release back to the wild by the River Tern.
Lee added: "We always release otters gradually and we build enclosures for them on the banks of where they are to be released.
"We then give them a couple of weeks so they become accustomed to the environment before releasing.
"It is so heart-warming to return an animal to the wild – but when you know just how much work has gone into looking after them, treating them, feeding them and keeping them alive it is all the more rewarding."
Watch Mary and Joseph's journey, below:
For more information on the RSPCA's wildlife rehabilitation, release and post-release monitoring, visit www.rspca.org.uk/whatwedo/care/rehabilitation/wildliferehabilitation