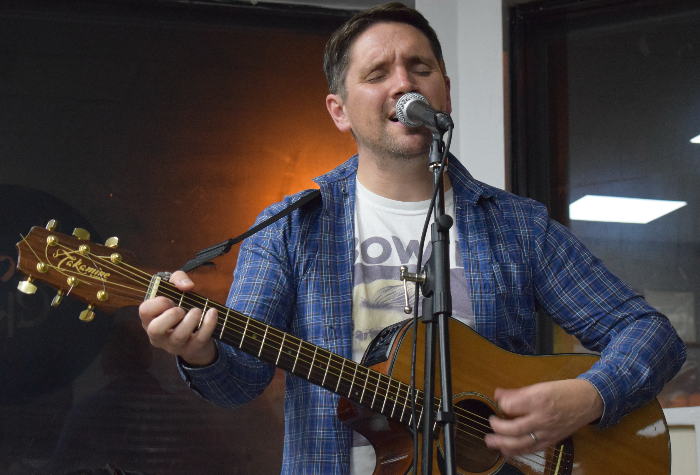 Talented Nantwich musician Tim Lee has launched his latest album at an intimate concert in Cheshire, writes Jonathan White.
Tim performed his new work "And into the Woods" to an appreciative audience at 'The Electric Church' independent record store and coffee shop in Winsford.
He wrote all the tracks on the album, and chose the venue as it supports unsigned musicians.
Tim was joined 'on stage' at the venue by percussionists Dave Coomer and Mike Heathcote from bands The Blue Yellows and Brave New World respectively.
Tim's main musical influences are Paul Simon, David Bowie, and Jonathan Richman.
"And into the Woods" is available on CD, and can be streamed and downloaded at https://timlee.bandcamp.com/
The album will be available on iTunes and Spotify from next month (November 2017).
Hie next live performance is at a charity concert at Nantwich Cricket Club, on Whitehouse Lane, on Friday October 13 in aid of The NeuroMuscular Centre.
Tim is also playing a solo set at the Words & Music Festival, which begins tomorrow (October 9) and runs until October 15.
His set is in support of Blair Dunlop at Bloom, on Pillory Street, on Saturday October 14 at 11.30am.
Tim presents a weekly 'Doorstep Mixtape' show on online community radio station RedShift Radio.
He features a selection of his own favourite records through the decades and interviews and music from local musicians.
For further information on Tim's music visit https://www.facebook.com/timleesongwriter
(Pictures courtesy of Jonathan White)