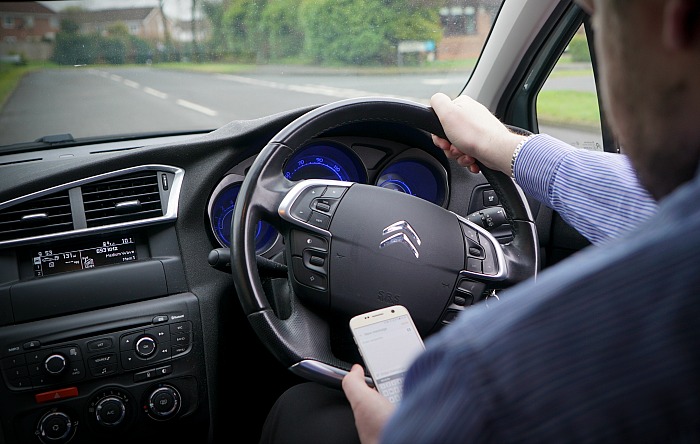 More than 75 drivers in Cheshire were caught using mobiles at the wheel during a national week of action.
Officers from Cheshire Police were on the lookout for people who were scrolling through social media, texting or taking a call while driving.
Those drivers who were caught are now facing a £200 fine, six points on their licence and potentially an increase in their car insurance premium.
Inspector Steve Griffiths, from Cheshire Police Roads Policing Team, said: "I've investigated many serious and fatal crashes in my career and have seen an increase in the number of incidents involving mobile phones being used at the wheel.
"This isn't just about issuing tickets.
"Those who have been fined might just have been checking for a message or taking a quick call but that distraction could be enough for you to kill someone.
"It isn't worth having that on your conscience and facing a prison sentence."