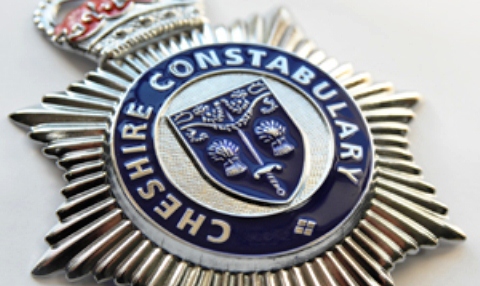 Fifty businesses in Cheshire – all registered with Companies House – are connected to organised crime groups, writes Stephen Topping.
Det Chief Insp Chris Ankers, from Cheshire Police, revealed the shock number to members of Cheshire West and Chester Council's health and wellbeing board.
He told the committee that in 2017 there were 28 organised crime groups mapped in the county, with a total of 186 people involved.
The groups are connected to 18 other police force regions including Scotland and Northern Ireland, as well as neighbouring Greater Manchester and Merseyside – and DCI Ankers admitted Cheshire suffers because of its proximity to the north west's big cities.
"We are the poor little country-fied, tractor-driving neighbours of Liverpool and Manchester," he said.
DCI Ankers explained that a key problem for Cheshire is the rise of county lines – where organised crime groups in big cities use youngsters to deal drugs in more rural areas.
He told the committee how county lines teams draw in vulnerable people by getting them addicted to drugs, waiting until they get into debt, and forcing them to repay that debt by dealing drugs.
He said: "A female is into drugs. She has mental health issues.
"She goes to buy drugs, and the county lines team finds out she is vulnerable.
"They make her a brew, and give her some drugs.
"Before you know it, her house is the drug dealing location and she's unable to leave her home.
"It's not until we send officers round and you have people jumping out of the first floor window that she's able to get out."
DCI Ankers also told the committee that drug dealing in prisons is a major issue – including at HMP Risley, in Warrington.
"We used to think long ago that inside prison people used to learn about burgling houses," he added.
"It's not like that now. It's all about creating criminal networks within prisons.
"Every weekend at Risley there will be a drone that's carrying a massive amount of drugs. We've intercepted two and the amount is colossal.
"The person operating the drone can send it to a phone.
"The amount of phones they have got [in prison] probably exceeds the amount we have got here [at the meeting]."
While Cheshire Police is performing well at pursuing organised criminals in the county, DCI Ankers told the committee that the force needed the help of CWAC and partners in the NHS to make earlier interventions for the vulnerable young people who could fall into drug dealing.
Dr Jonathan Griffiths, chairman of NHS Vale Royal CCG, suggested GPs could provide a valuable link in helping to prevent the problem in future.
He said: "I get training on safeguarding, but I've never had any training as a GP about identifying serious or organised crime.
"But I'm guessing I probably see people involved in it, and I'm blind to it.
"Patients will sometimes tell us they are out of prison or going to court, but other than that people don't divulge what is happening."
Judith Burbidge, director of neighbourhoods and wellbeing at Weaver Vale Housing Trust, added: "I know about this because my front-line staff are talking about it.
"I know we've got some of these county lines in our area.
"The impact on people close to it is huge."