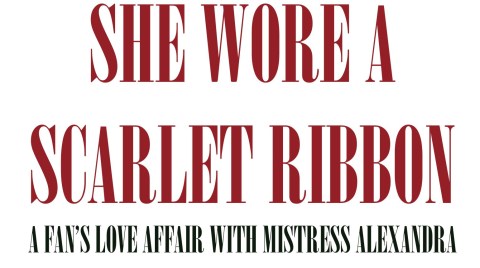 Fans of Crewe Alexandra will be able to enjoy a new book which launches in Crewe and Nantwich stores next week.
Local author Jules Hornbrook's book, She Wore A Scarlet Ribbon, will be unveiled on Friday November 25 at Hops Café bar in Crewe.
It's the third title written by Hornbrook, who previously penned Crewe And Its People (2009) and The Gradi Years (2000).
The latest story tracks his 35 years as an Crewe Alex fan, through thick and thin, and explores the complex bonds that bind a supporter to one club.
"Hopefully, there's something for everyone," he said.
"It covers the grim days of the late 1970s and early 80s, some nasty incidents at away grounds, meetings with management and players, the fantastic promotion years and then coming to terms with our recent decline."
The book also covers personal issues, including the passing of two close Alex friends.
"Losing kit man John Fleet affected everyone," added Hornbrook. "Especially as I included him in a previous project and planned to write his biography.
"Soon after, my close friend Mike also died, and you start to question things.
"My two young lads brought everything into perspective, and it's been both fascinating and frustrating that neither supports the Alex despite my best efforts!"
Supporters are being encouraged to wear Alex replica tops from across the years at the launch.
The paperback will be available on the day at £8.99. Anyone wearing a Crewe Alex top at the launch event will get a £1 discount.
The book will then be available online, at the Crewe Alex Shop, Nantwich Book Shop, and Waterstone's in Crewe.
For more details visit www.sheworeascarletribbon.blogspot.com