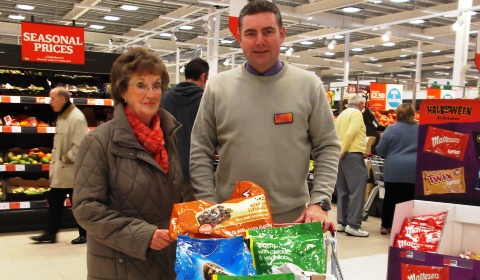 Crewe and Nantwich RSPCA volunteers will be out shopping this weekend – for donations of food for sick animals.
The group will be in the Nantwich Sainsbury's on Middlewich Road tomorrow (Nov 17) holding a collection for food and donations.
Volunteers are urging customers to donate a tin or a packet of pet food as they leave so hundreds of abandoned or injured animals can be cared for over the winter.
Sainsbury's store manager Ian Sutton said: "In these difficult times, all charities are struggling and Sainsbury's tries to support them in any way we can.
"Our store donates damaged packs of pet food to the Crewe and Nantwich RSPCA as part of the company's commitment to charity and to the reduction of food going to landfill.
"The local volunteers for the RSPCA put in a lot of time and effort and I hope their collection in the store will be well supported."