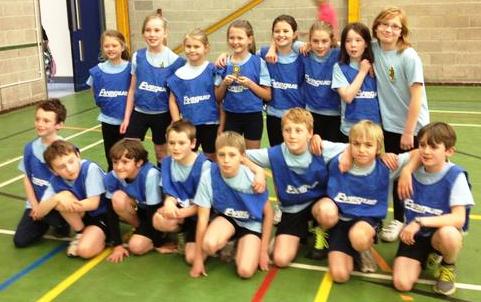 Nantwich primary schools are celebrating sporting success after winning through to the final of the Sportshall Athletics Competition.
Teams of year 5 and 6 pupils from Crewe and Nantwich schools battled it out in a series of heats.
Heat winners were Pear Tree Primary in Stapeley, Audlem Primary, Leighton and Gainsborough primaries in Crewe.
They will be joined by the three best runners up, which were Weaver Primary in Nantwich, Stapeley Broad Lane, and Oakefields in Crewe.
Teams were tested on a range of field events such as standing long jump, triple jump and javelin, and track events including obstacle relay, 1 + 1 relay and over and under relay.
Heats took place at Brine Leas High School, Malbank High School, Sir William Stanier High School and South Cheshire College.
The final is scheduled for Monday January 28 2013, between 4pm and 6pm, at South Cheshire College.
The overall winner will go forward to compete in the Cheshire Sportshall Athletics county final.
Zoe Leydon, aged 10, of the winning team for Pear Tree, said: "I really enjoy going to competitions like this, being part of the team and trying out different events. I can't wait for the final and I really hope we do well."
Organiser Niall McGregor, of Crewe & Nantwich School Sport Partnership (CNSSP), said: "The provision of opportunity for comparatively large teams to represent a school is a key factor in the success and appeal of Sportshall.
"The focus is placed firmly on the achievements of the team and the importance of supporting each other."
South Cheshire College students were also praised for helping to officiate at all the heats.
Heat details:
Heat 1 – Audlem 673 points, Stapeley 615, Acton 590, Sound 583, Wrenbury 575, St Oswalds Worleston 564.
Heat 2 – Pear Tree 665, Weaver 660, St Annes 604, Highfields 557, Willaston 546, Millfields 536,  Wyche 467.
Heat 3 – Leighton 706, Oakefields 646, Monks Coppenhall 628, Hungerford 589, Beechwood 551.
Heat 4 – Gainsborough 682,  St Marys 658, Wistaston Green 653, Vine Tree 599.
(picture courtesy of Pear Tree School)