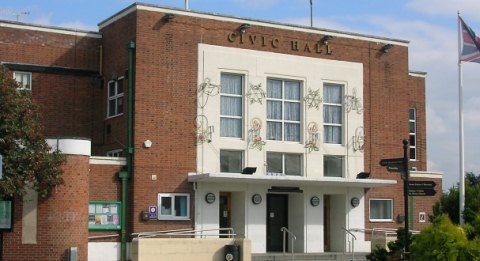 You know you've enjoyed a live show when three hours fly by in a matter of what seems like minutes.
No sooner had the latest "Very Best in Standup" night at Nantwich Civic Hall started, then the final ovations were being handed out by a fulfilled audience.
It was another classic night. Four great comedians with as wide a range of styles and deliveries as you could wish for.
The show was welded together nicely by compere and host John Robins, who didn't do badly for a guy with the body of an "over-stretched toddler".
The big draw of the night was final act Jason Cook, who has become a household name among comedy fans for his work on the hit TV show Hebburn.
The brash, fiery Geordie blew onto the stage and delivered a stunningly sharp, quick-fired set.
There is, quite rightly, raised expectations among the audience for the final act, and sometimes it doesn't always live up to the hype.
But on this occasion, Cook did. His blend of observational humour, one-liners and sharp put-downs left the crowd begging for more by the end. We won't be looking at Iggle Piggle in the same way, though.
Cook's job was made a lot easier thanks to preceding act Markus Birdman who, for many, was the star of the evening.
Birdman's forthright, strident style and brilliant material was a sweet cocktail for those of us experiencing his live performance for the first time. His "condom with an ejector seat" gag was a particularly memorable snorter.
Host Robins interacted nicely with the audience from the outset, and one local dentist in particular.
The young comedian has a priceless knack of getting the paying punters to warm to him from the start, to the point that even the unfunny material was… well, funny.
And throw guitar-wielding Andy Askins and his well-crafted, pithy and amusing songs into the mix, this was a recipe that tickled the taste-buds very nicely indeed.
Roll on 2013 for another series of these excellent nights.