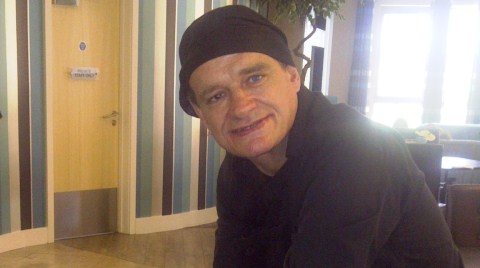 The Lady Verdin Trust has presented its first "personal progress" award to a Nantwich man.
Ian Lightfoot receives a City & Guilds award for adults with learning disabilities.
Ian, who has been supported by the trust for seven years, achieved it after demonstrating key employment skills as part of his job at the Blue Tomato Bistro in Crewe.
The bistro, on Wulvern Housing's Pickmere Court development on Rose Terrace, is a joint initiative between Lady Verdin Trust and the Crewe-based housing association.
Clients working at the Bistro are given a chance to work both front-of-house and behind-the-scenes with the chef and kitchen staff.
Ian, who works up to three days a week, said: "I love it. My favourite thing is room service and meeting new people."
More than 30 awards have been presented since they were introduced in 2010.
Dorothy Chennell, director of training and development at the trust, said: "The programme covers areas such as communication, independent living skills, reading and writing, mathematics, developing skills for the workplace and engaging with their world.
"This is a fantastic achievement for Ian and recognises all his hard work at the bistro."
The Lady Verdin Trust is a charity that supports adults with learning disabilities in Crewe and Nantwich.
For details visit www.ladyverdintrust.uk.org or follow on Twitter @ladyverdintrust.