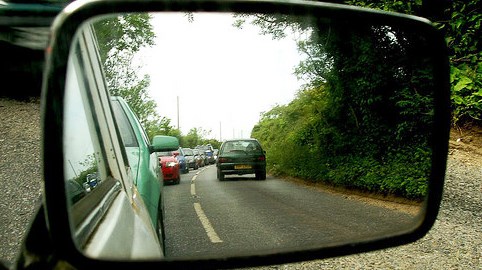 Two major road schemes to improve the A500 from Nantwich to M6, and access to Crewe town centre, have been approved by the Government.
More than £6.5 million will be spent widening the A500 single lane approach to junction 16, and on a new Basford West Spine road.
Work will start on both projects as early as the spring of 2014, and the Government claims it will boost the local economy to the tune of £30 million.
Thousands of drivers are caught in long delays every day from Nantwich approaching the M6 junction 16.
The A500 widening will see an extra lane for about 500m, with a third lane provided for 60m on the approach to the signals. Work will also be carried out to widen the B5078 arm at the junction 16 roundabout. This will cost £2.8 million in total.
Work will start in May 2014, and be completed by March 2015, with an estimated value to economy £11.2 million.
Earlier this year, Cheshire East Council secured more than £7 million to fund improvements to the junction 16 sliproads and to install traffic signals.
Meanwhile, the Government has also allocated an extra £4,7 million for the new Basford West Spine Road from the A500, which will tie into the Gresty Road corridor and head north towards the centre of Crewe.
Work will start in March 2014, and should be completed by December 2014. It will create 24 new jobs and bring in £18.8 million to the economy.
In other schemes announced today (November 12), the heavily congested section of M6 from junctions 16 to 19 will see a new CCTV system installed at a of cost £1.4 million to help monitor congestion and accident response. Work on this will take place between July 2014-Feb 2015.
And at junction 17 Sandbach, £2 million is set aside to reduce long delays on the northbound and southbound sliproads leaving the M6.
There will be a roundabout installed on the northbound side and traffic signals for the southbound side, with work taking place between May 2014- November 2014.
Announcing the funding, Roads Minister Robert Goodwill said: "Roads are the lifeblood that keeps our economy going – they create jobs and help get products to markets.
"We are already seeing massive improvements being made to our major roads and motorways. In 2014 the public will see even greater improvements right across the country."
Lord Deighton, Commercial Secretary to the Treasury, said: "We're prioritising the projects that will drive forward growth and next year 10,000 jobs will be created as a result, proving that this vital investment will bring benefits to people across the country."
Schemes under construction in 2014 include 178 "pinch point" schemes that tackle local bottlenecks, and 31 "major schemes" to dramatically improve key networks.