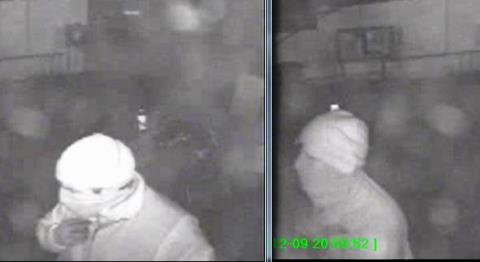 Police have issued CCTV pictures of two men wanted in connection with a burglary in Nantwich.
Detectives want to trace the men after a burglary at Wrenbury Post Office on January 9.
If anyone can identify the men or has information, they are urged to contact Cheshire Police on 101.
Meanwhile, Nantwich officers are out and about this weekend as part of their "rural engagement" event.
Officers will be free to chat to residents about local law and order issues.
They will also offer free security bike marking in a bid to combat a recent rise in the number of bike thefts in the Nantwich area.
On Sunday (February 9) the officers will be in Wrenbury at Sandfield Court from 9.30am to 10.15am, in Marbury Village Hall from 10.45am to 11.30am, in Alpraham at the top of Hilbre Bank from 12.30 to 1.15pm, and in Wardle Avenue from 1.30pm to 2.15pm.