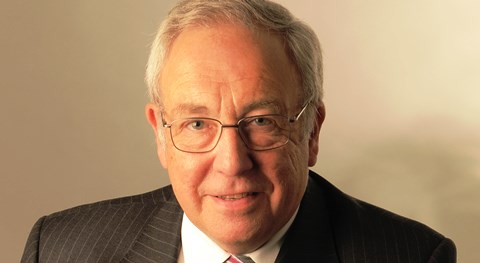 Victims of domestic abuse and sexual violence in Nantwich are to benefit from over £70,000 of specialist services.
The money has been earmarked by Government for a number of projects put forward by Cheshire Police and Crime Commissioner John Dwyer (pictured).
The Government fund aims to provide additional support to persistently targeted, vulnerable or intimidated victims to help them cope and recover.
Almost £58,000 will be used to fund support to victims of domestic abuse in Cheshire through Independent Domestic Violence Advocates in the new Specialist Domestic Violence Court.
The new Cheshire SDVC will replace three intermittent court sittings with daily hearings supported by video-link facilities across the county.
This will help separate victims from their abusers, with the aim of increasing trial effectiveness and successful prosecutions.
Money will also fund more consistent enforcement of Domestic Violence Protection Orders and Notices, and improve IDVA response times at weekends.
A further £12,500 will fund a network of community support groups in Nantwich and other towns for men and women who have suffered sexual violence.
Mr Dwyer said: "I am delighted these bids to the fund have been successful particularly as the money was raised through the victim surcharge which means that ultimately, it is offenders who are paying for the services.
"This money will go some way to helping vulnerable victims to cope and recover from their ordeal."
Victims' Minister Damian Green said: "The excellent and innovative ideas put forward show exactly why PCCs are best placed to understand the needs of their local communities and commission the majority of victims' services."