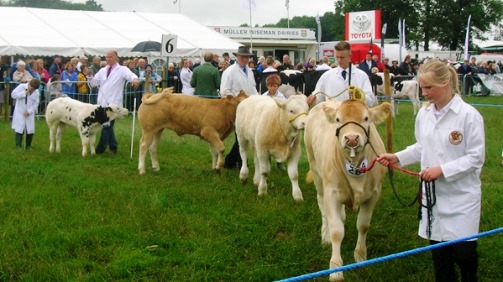 Organisers of the Nantwich Show are staging a briefing event for any one who wants to volunteer at this year's event.
The annual show, one of the biggest events in Nantwich's calendar, takes place at the Dorfold Park showground near Acton on July 30.
And organisers rely on an army of volunteers every year to help the tens of thousands of visitors attending the event.
Anyone willing to volunteer at Nantwich Show on Wednesday July 30 can attend the briefing which takes place this Thursday July 17 at the Residence in Mill Street, Nantwich, from 7.30pm to 9pm.
Among the more spectacular entertainment this year is the Quad and Motorcycle Stunt show, starring Jason Smyth.
Smyth is one of the UK's leading quad bike and motorbike stunt riders, with years of experience in top level Motocross.
The motorcycle stunt show includes wheelies and stoppies to quad stunts which include hair raising quad freestyle jumps 30ft in the air.
Also new for 2014 we are having a Vintage Car and Vintage Agricultural Machinery Display which has now got record entries of over 120 vehicles.
There will also be the International Cheese Show taking place in one of the biggest marquees to be used in the UK.
It is now a staggering 80,500 sq ft so it can hold a world record number of entries of 4,286 from some 26 countries, and the record trade exhibits.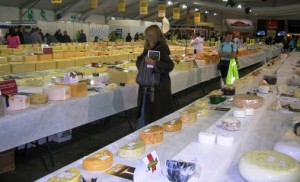 There will be celebrity chefs performing live cooking demonstrations throughout the day, including James Martin, Will Holland, Jonathan Harrison, and former Coronation Street star Sean Wilson.
The Cattle section has been moved to a new more central position in the showground, so the public can get closer to the animals.
This year's show will see more than 500 cattle on display.
Other animals include poultry, pigeons and an evening dog show.
There will be a larger Town & Country Shopping Pavilion to cope with the record exhibits, and there will be more than 400 trade stands, from clothes, tractors, crafts, and cars.
The Mornflake Food Hall will house thousands of culinary delights.
The Horticulture, Floral Art, and Honey will have a ringside marquee, with Home Produce, Arts and Crafts next door.
Countryside Pursuits will also have more exhibits and demonstrations of rural crafts and skills, plus gundogs and falconry.
Gates will be open to the show from 8am, tickets are £18 for adults, £13 senior citizens and £7 for juniors.