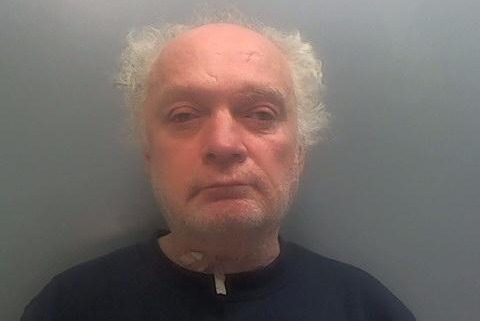 A South Cheshire man who battered his elderly mother to death in their own home after being caught drink driving, has been jailed.
Paul Fox murdered 83-year-old Yvonne by stabbing and battering her using a sledgehammer.
Fox, from Alsager, later told police he was driven to it by the shame of his alcoholism and recent arrest just days before for drink driving.
He claimed he intended to take his own life and that of his mother's as she would not be able to live without him.
Fox, 54, was sentenced to a minimum of 16 years and 9 months behind bars when he appeared at Chester Crown Court today (November 17).
He guilty to the murder of Yvonne at their home in Barley Croft on June 2 this year.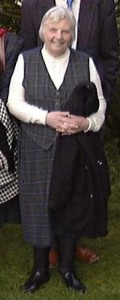 Friends of the family found Yvonne (pictured, right) in the kitchen after going to the house because they were concerned when they could not make contact with her.
They could see her through the window on the floor in the kitchen and alerted emergency services who found her lying in a pool of blood.
A post mortem examination revealed she had suffered multiple injuries including stab wounds to the body and wounds to her head, believed to have been caused by a sledgehammer.
Weapons used in the attack were found in the property.
Fox was upstairs in the property. He had tried to harm himself and was in need of medical assistance.
After being deemed mentally fit, he was interviewed by detectives and charged with murder.
Det Insp Simon Blackwell, who led the investigation, said: "Paul Fox′s actions were despicable.
"He killed his elderly mother in the home they had shared for many years.
"The injuries sustained by Yvonne were severe and showed she had tried to fight off her son as he launched his brutal attack.
"Alcohol was clearly a catalyst for his behaviour that day – he had battled with alcohol problems for many years and had refused any sort of help from family, friends or support services.
"After being arrested for drink driving he decided he could not handle the shame and decided to take his own life and that of his mother.
"He consumed alcohol before he killed her and left the property and bought further alcohol after he attacked her – showing the real depths of his addiction.
"The pair had lived in the family home together for many years and Yvonne was a much loved and well respected member of the local community.
"What happened that day was truly shocking and those living in this close knit community are still trying to come to terms with what happened.
"Violent crime of any kind is unacceptable but when it is further compounded by circumstances such as these it is even more shocking.
"He is now behind bars for a long time where I hope he will be able to reflect upon his actions and the consequences of them."
Yvonne′s family issued a statement, saying: "We cannot believe Yvonne has been taken from us in such a cruel way.
"It is difficult to come to terms with what happened but, as a family, we hope that the conclusion of the case at court today will allow us some closure as we try to move on with our lives."