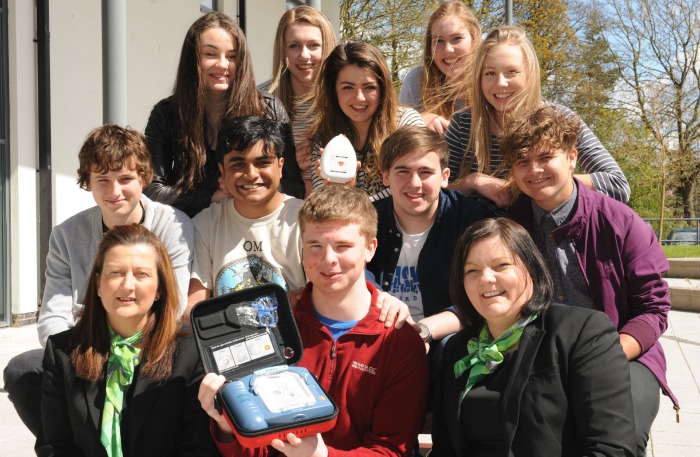 A Nantwich student's campaign for more life-saving defibrillators at his school has been given a huge £2,000 boost.
Harrison Lunt's bid to buy two extra defibs for Brine Leas School on Audlem Road has won a
Yorkshire Building Society Charitable Foundation donation.
Sixth former Harrison, 17, put the bid in for the money himself – and it impressed the company's panel so much they selected his campaign.
His "Defibs 4 BL6" campaign is part of an extended project qualification to raise awareness of hidden heart conditions.
He hopes it will encourage more young people to undergo screening after learning about his own family history of cardiac arrest.
Harrison, from Aston, near Nantwich, said: "Three members of my family have had their lives saved by defibrillators, they were lucky to have been in the right place at the right time.
"Sadly, one of our family members was not as fortunate.
"These pennies that have been donated by Yorkshire Building Society members over the year really do add up.
"Collected together they can make a huge difference. In this case I am certain they will save lives. I can't thank everyone enough."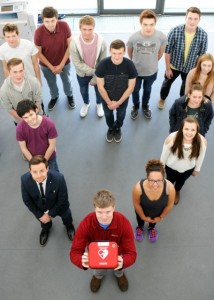 Harrison has also teamed up with Sue Dewhirst, who set up the CRY for Matthew Appeal after her son Matthew collapsed and died of Sudden Arrhythmic Death Syndrome during a rugby training session.
One defibrillator will be placed in Brine Leas School's sports block and another at the Sixth Form centre which is also used for adult education two nights a week.
They can also be taken out by sports teams when they travel to play tournaments and other fixtures.
Andrew Cliffe, headteacher at Brine Leas, said: "Harrison has been very passionate about fundraising for defibrillators for the school.
"We are very proud of his achievement and are delighted to receive these lifesaving pieces of equipment that will benefit both the school and local community.
"We would like to thank everyone that supported this fundraising project, particularly the Yorkshire Building Society Charitable Foundation."
Since it was set up in 1999, the Charitable Foundation has donated more than £6 million to charities and good causes around the UK.
In Nantwich, £52,048 has been donated to charities and good causes nominated by residents, including Nantwich Museum.
Caris Bayley, manager of the Yorkshire's Nantwich branch, said: "I'm delighted the Charitable Foundation has been able to help Harrison and his campaign.
"We were really impressed when he wrote to us asking us for help and explaining the motivation behind Defibs 4 BL6.
"I'm proud we have been able to help with such an important cause.
"I hope the defibrillators never have to be used but it is a comfort to know they are there if ever they are needed."
Harrison hopes to raise more money for the campaign in July on a sponsored coast to coast walk with his dad.
For more information about the campaign visit www.facebook.com/defibs4bl6