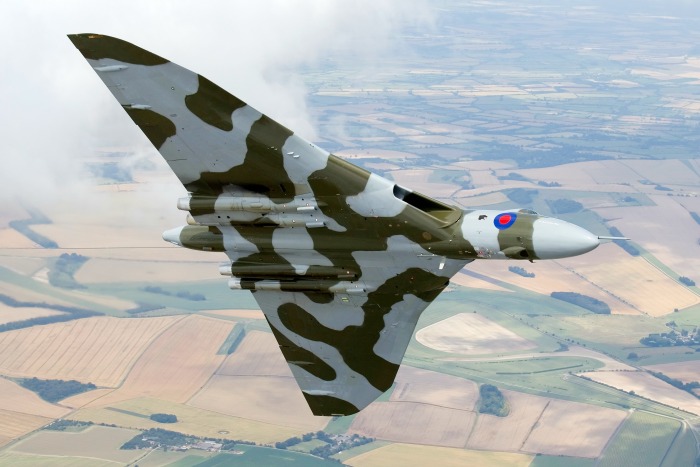 This year's Cholmondeley Pageant of Power near Nantwich will host the world's only flying Vulcan – on its last ever flight in Cheshire.
The Vulcan to the Sky Trust, which owns and operates the aircraft, has announced that 2015 will be the final flying season for the Vulcan XH558.
In her 55th year and her eighth display season following her restoration, it has been seen by some 20 million people since her return to the public domain.
It will be the first and last appearance at CPOP, which takes place at Cholmondeley Castle on June 12-14.
The jet-engined strategic bomber will be flying over the castle, parkland and 20-acre lake on the final day of the festival – June 14.
James Hall, event director at CPOP, said: "It's extremely sad that this is the last time the Vulcan will take to the skies over Cheshire.
"However, we're privileged to be the host of this important occasion and look forward to making its appearance a truly special moment for everyone in attendance on the Sunday."
The Vulcan was operated by the Royal Air Force from 1956 until 1984. If necessary it could be started in 27 seconds and airborne within two minutes of a squadron scramble.
XH558 was also the last Vulcan to leave RAF service, flying on from 1986 to 1992 as the single RAF Display Vulcan, before being sold into private hands for preservation and ground running in 1993.
In 1997, a small team headed by Dr Robert Pleming started on the long journey to return the respected aircraft to flight and ten years later, the Vulcan once again took to the skies.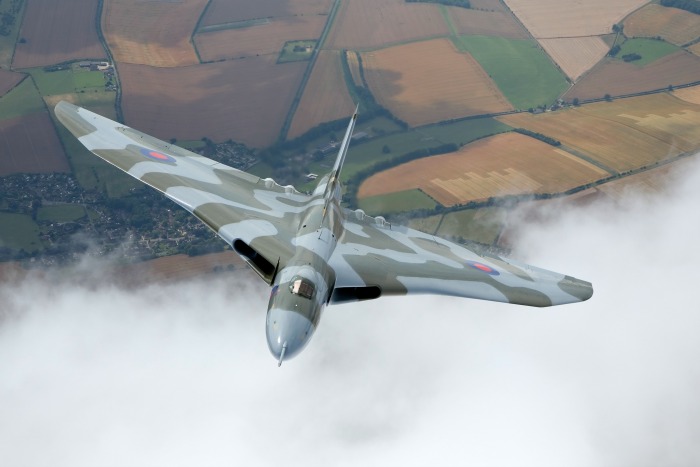 Dr Pleming, chief executive of VTST, said: "We are looking forward to having the opportunity to display XH558 at this great event and giving this iconic aircraft a spectacular Cheshire send off."
Although the Vulcan will cease to fly from Autumn, VTST is keen for the aircraft to play a key role in technical education.
Dr Pleming added: "Though she will be unable to fly, we are planning on putting the Vulcan at the heart of a new 'real world' learning environment which we hope will not only raise standards of learning within the aviation industry, but also offer a broad education that will attract both local, national and international students."
The eighth CPOP will celebrate 'power' on land, air and water with events on the famous Cholmondeley track.
The festival will honour the Lotus marque on Friday, American Muscle cars on Saturday and Eighties supercars on Sunday.
Bike legends Dougie Lampkin MBE and Sammy Miller MBE will attend, as well as Millyard Viper V10 and a Suzuki Hayabusa.
Sunday will also see the Red Bull Matadors entertaining the crowd with an aerobatic display, and RAF Typhoon Display Team on the Saturday.
Tickets are on sale at www.cpop.co.uk. Adults £30, children from £5.
To find out more about the Vulcan to the Sky Trust and XH558 please visit www.vulcantothesky.org