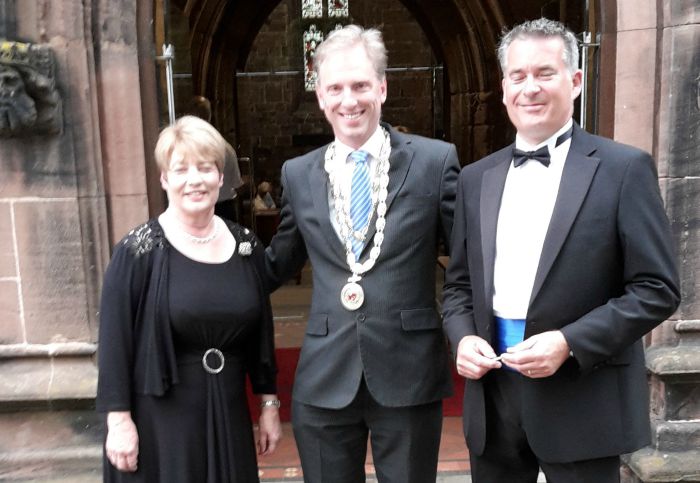 Nantwich Mayor Cllr Andrew Martin was among a packed audience at St Mary's Church Summer Serenade Concert.
The concert brought together a number of choirs from around the area including Simply Allsorts, Simply Harmony, Dolly Mixtures and Singcoption, directed by Chris Hale.
And the Band and Corps of Drums of Cheshire Constabulary, directed by David Woollam, also performed.
This eclectic programme of popular music was very well received by a fantastic crowd.
Cllr Martin, who attended with his wife Linda, said: "It was a wonderful event and a credit to all those involved."
(Pictured above: Nantwich Mayor Cllr Martin with Chris Hale and David Woollam)