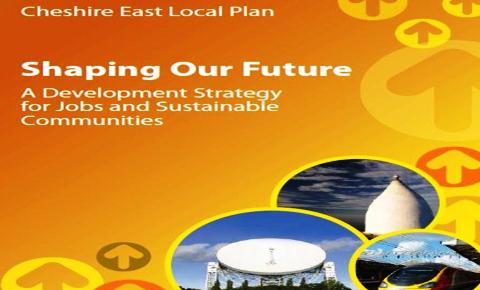 Cheshire East Council's Local Plan will not be in place before late 2016 at the earliest, a report says.
Campaigners in Nantwich fear this could pave the way for more developers to submit housing applications on green land.
Cheshire East has lost numerous appeals in recent months without a Local Plan adopted and ratified.
Now, in a report to go before a committee on September 24, a revised timetable for the Local Plan indicates it will be "late 2016" before the council can officially "adopt Local Plan Strategy".
And, it adds, that is "assuming all stages are concluded to the Inspector's satisfaction".
If not, the delay could stretch into 2017.
Cheshire East was criticised a year ago after planning inspectors said the proposed Local Plan, which had taken five years to draft, did not address the five-year housing supply needs.
It meant the authority was forced to spend another £3.7 million on a revised version.
It was said then there could be "at least a six-month delay" in the Plan being formally adopted.
Campaigners have blasted the news that the delay could be much longer.
Pat Cullen, of the Protect Stapeley group, said: "I'm afraid this was not unexpected – when the Inspector suspended the Local Plan examination it meant any adoption would be delayed until 2016 and with 'slippage' it may well be 2017.
"Consider this – the Local Plan examination is to be resumed with some 'procedural' meetings, all held in Macclesfield, all held during the day.
"That's fine for developers, their consultants and others who are paid to do this work, but for local residents who want to voice their opinion, it is a non-starter.
"I'm afraid the Local Plan process has become an industry in itself which lines the pockets of consultants, developers and others in this new, self-fulfilling industry, but does little or nothing for local people."
Parish Cllr Brian Silvester, of Rope and Willaston, said: "Cheshire East said last year the Local Plan would be delayed by six months.
"We are now being told the delay will be at least two years. It won't now be adopted until the end of 2016, if then.
"There is no Local Plan and won't be for at least another year. It has taken seven years and cost over £4 million but there is still not an adopted Local Plan. Incredible.
"There is no five-year supply of housing land, despite being told since 2014 that it was in place. Totally incomprehensible.
"The consequence is that appeal after appeal is lost and our precious green gaps/belt is concreted over."
Cheshire East did submit its revisions to the Plan in July, and then held "local stakeholder" engagement meetings in August in Macclesfield.
And at one of those meetings, planning chiefs at Cheshire East admitted the absence of a Local Plan could "undermine" the new Neighbourhood Plans being adopted by areas like Stapeley, Bunbury and Willaston.
Head of planning strategy Adrian Fisher said: "Neighbourhood plans are extremely valuable… their value only comes into full effect, when we also have the Local Plan as well.
"If the council hasn't got a 5-year supply of housing, and effectively without an up to date Local Plan is almost impossible to demonstrate the 5-year supply, then there is a risk that those Neighbourhood Plans can be undermined.
"Somebody will still be able to argue they have a development, that there is a pressing housing need and notwithstanding the policies in a neighbourhood plan, they might be deemed out of date because of the absence of the 5 year supply."
The Plan is designed to be a blueprint for development in the borough up to 2030, and will be used by campaign groups to fend off unwanted developments.
In the updated Local Plan draft, the Kingsley Fields site in Nantwich and the Shavington/Wybunbury 'triangle' have been formally added as "strategic sites".
You can view the full report and timetable for the Local Plan here.