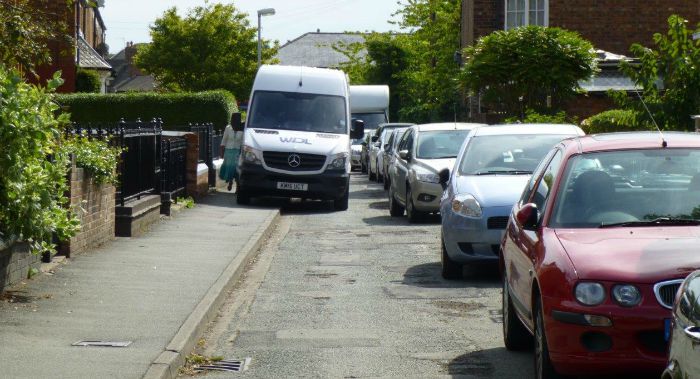 Residents on a narrow Nantwich street fed-up with cars driving and parking illegally on footpaths, are to meet with highways bosses.
Families on South Crofts have flooded Cheshire East with complaints, saying shoppers are parking there and forcing other motorists to drive on pavements.
They say motorists and delivery drivers who need access are now refusing to drive down the road as they would have to do it illegally by mounting footpaths.
And one resident said pedestrians with pushchairs and children have complained about feeling "intimidated and endangered" by cars on pavements.
Now highways managers are to stage a public meeting in a bid to resolve the issues along the two-way stretch of road.
All residents on the street have been invited to air their views at Brookfield Hall in Nantwich tonight (September 24).
Paul Traynor, strategic commissioning manager highways for Cheshire East Council, said in a letter to residents: "We've been approached by local residents and the police regarding a long term resolution to the current parking difficulties on South Crofts.
"It is recognised the parking is both by residents and shoppers, with the use of this area by shoppers considered inappropriate given the level of parking provision in the town.
"The council is mindful of the sensitivities regarding any resolution."
He told residents in the letter that there was "an opportunity" to resolve it which could be "of interest to all parties".
The meeting is set to take place tonight at Brookfield Hall, Shrewbridge Road, starting at 7pm.