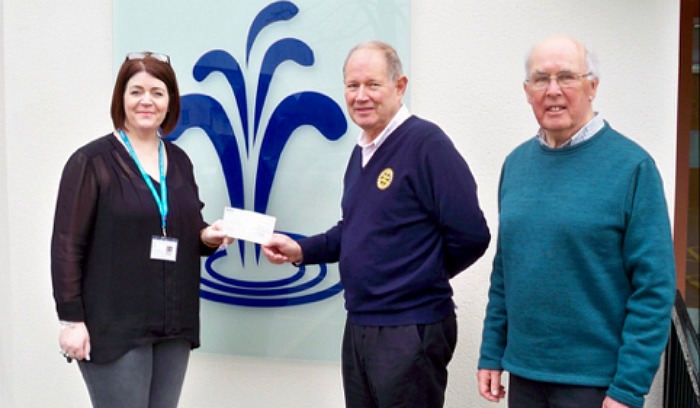 St Luke's Hospice has been boosted by £700 thanks to work by Nantwich rotarians.
A cheque was donated by The Rotary Club of Nantwich President Rod Stokes and Rotarian John Meadows to St Luke's Hospice Community Fund Raiser Vickie Baddeley.
The money was raised by the club during its annual Santa's float in December.
Vickie said: "Here at the hospice we rely heavily on fundraising and the amazing support from members of the Rotary Club helps us to provide an outstanding service to patients and their families.
"We area truly grateful for their continued support."
Rod Stokes added: "Santa and the Rotary float made over £4,000 on it annual visit to Nantwich leading up to Christmas due to the generosity of the people of Nantwich.
"As a result we are able to support both our local community and local charities such as St Luke's."
(Pic: from L to R: Vicky Baddeley from St Luke's, The Rotary Club of Nantwich President Rod Stokes and Rotarian John Meadows with the cheque for £700)