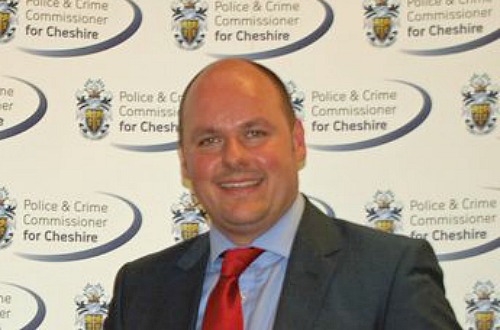 Labour candidate David Keane has been elected as the new Police & Crime Commissioner for Cheshire.
Mr Keane will begin his role on May 12, taking over from previous commissioner John Dwyer.
Overall turnout for the Thursday's vote was just 24% – 186,853 votes in total.
And Cheshire East, covering Nantwich and Crewe, recorded the lowest turnout of the four regions in the county, at just 21% (57,696).
Mr Keane said: "I am honoured to have been chosen by the people of Cheshire to be the next Police & Crime Commissioner.
"I was elected on three clear pledges I made to the Cheshire people.
"To deliver real neighbourhood policing; to back our police officers and get them back on the streets fighting crime and keeping us safe; and to focus on the delivery of your priorities to deliver a police service you can be proud of.
"I look forward to working with the chief constable to deliver for the people of Cheshire to make it one of the safest areas to live in the country."
Cheshire Chief Constable Simon Byrne said: "I'd like to congratulate David Keane on his election to the post of Police and Crime Commissioner.
"I look forward to getting to know Mr. Keane, and working with him to deliver his Police and Crime Plan and maintaining the momentum of preventing crime and keeping criminals on the back foot."