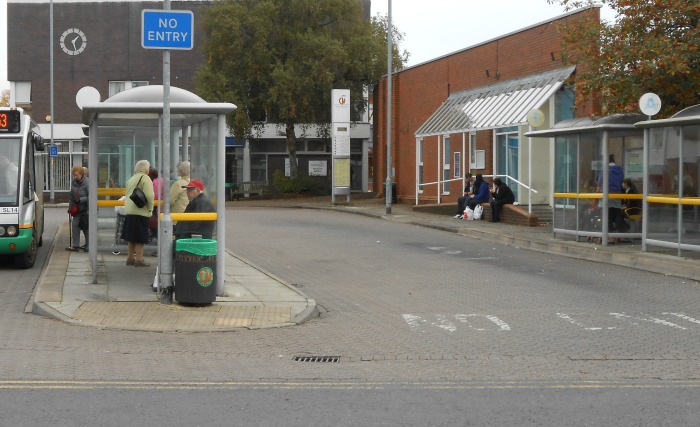 Two elderly bus passengers had a lucky escape when a bus hit and destroyed a glass shelter they were in at Nantwich bus station.
The incident happened when a double decker bus was pulling in to the station on Beam Street.
But it clipped the corner of the glass shelter, shattering the large pane of glass and showering and 81-year-old man and 78-year-old woman with shards.
Cheshire Police said both victims were treated for cuts and bruises, and the woman had to be taken to Leighton Hospital.
It's believed the accident, which happened just after 12.30pm yesterday (May 12), was caused when one bus was leaving and another was trying pull in.
"The bus coming in to the station clipped the corner of the shelter and the glass just imploded and shattered all over the place," said a spokeswoman.
"The man and woman suffered minor cuts and injuries. We're assuming they were either in the shelter or stood next to it.
"The woman was taken to Leighton Hospital for further treatment."
It's not clear which bus company was involved in the incident.
(pic for illustration only, under licence by Rept0n1x)