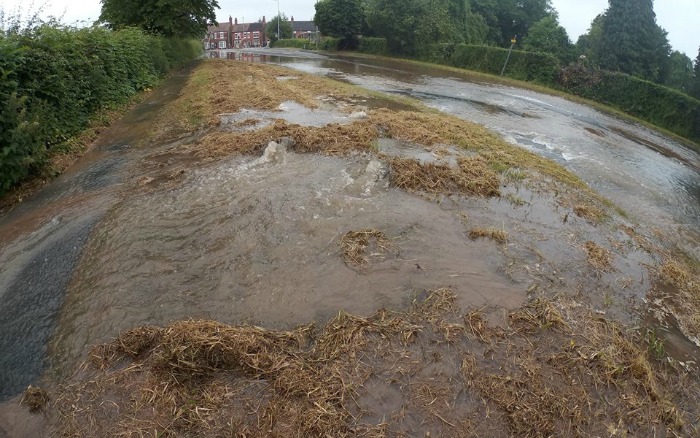 Thousands of people in Nantwich lost water supplies today after a major pipe burst flooded Middlewich Road and Barony Park.
The pipe burst happened at around 5am today (June 11), and Cheshire Police had to close the road between Barony Road and Sainsbury's.
Families across the town were hit by the burst, with water pressure reduced or supplies completely off.
United Utilities engineers were sent out to deal with the emergency, and water trucks are also on the scene to try and restore some supplies.
Areas hit included Wellington Road, Park Road, Welsh Row, Millstone Lane, Cronkinson Oak among others.
The closure of Middlewich Road has also left traffic gridlocked in that area of the town.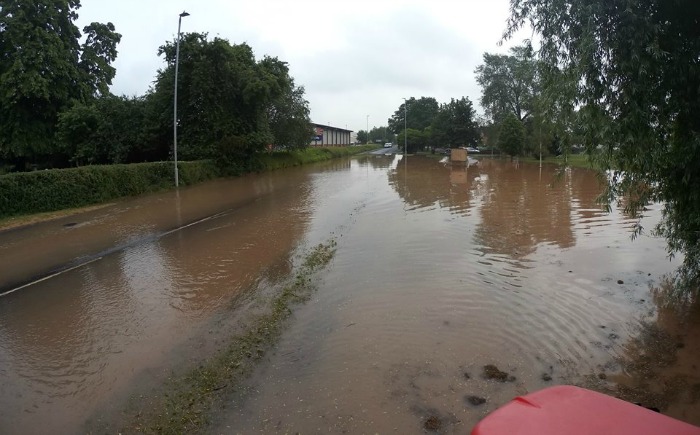 The water burst has damaged the road surface, which is likely to mean the route being closed for some time.
These dramatic pictures sent in by Nantwichnews readers show the extent of flooding an damage.
A spokesman for United Utilities said: "Our Engineer has moved water from another area, you will now have some supply however this may be at a reduced flow.
"We apologise for any inconvenience caused and thank you for your patience.
"Our team of engineers are still on site at Middlewich Road. Pressure has been restored but pressure will build slowly.
"We're sorry for the trouble this may be causing."
Resident Chris Anderson said: "The road is badly damaged and they'll need to dig it up once the water levels are lower."
A Cheshire Police spokesman added: "The flood on Middlewich Road, Nantwich which is causing the closure between Beam Heath Way and Barony Road."
(Pictures courtesy of Nantwichnews readers)