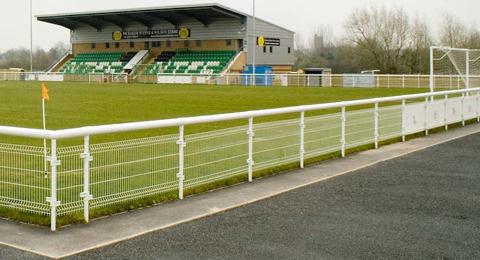 Nantwich Town has been forced to postpone an event after travellers have taken over the club's car park on Waterlode.
The club said it was forced to postpone the "Players Meet & Greet" event due to safety fears.
It's the second time travellers have "disrupted" a planned event at the Weaver Stadium, after a community football event in May last year was also cancelled.
In a statement, the club said it was "liaising with the police to get this resolved" and remove the travellers.
"In the last 24 hours, a number of travellers have taken residence on the car park at the Weaver Stadium, right outside the main entrance to the Fairfax Suite," said the club
"In the interests of our supporters safety and to avoid any confrontation, we have taken the decision to postpone the NTFC Players Meet & Greet session planned for tomorrow night (Friday July 1) and have rescheduled to Thursday July 7, starting at 7pm.
"We are optimistic the situation will be resolved by then and the travellers will have departed.
"Please feel free to share this via social media channels to ensure that all supporters planning to attend are aware."
Last year, Nantwich Town director of football operations Jon Gold said the behaviour of travellers parked at the ground was so disruptive they had to abandon football sessions.
At the time, he said the club had considered installing fencing and gates to prevent it happening again but it was too costly.