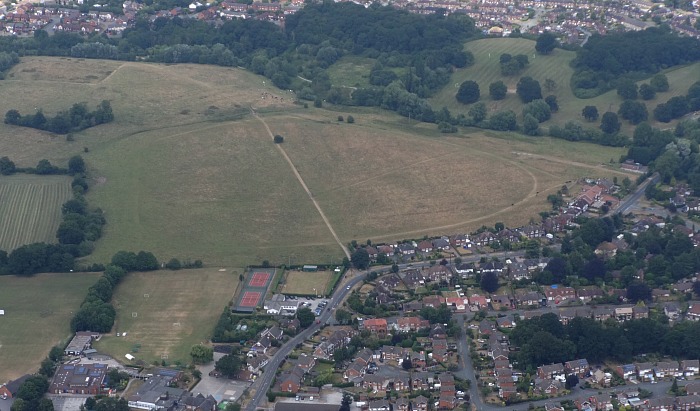 Cheshire East Council chiefs will NOT challenge the appeal decision set to allow 300 homes built on Witters Field green space in Wistaston.
Hands Off Wistaston campaigners had hoped Cheshire East would mount a challenge against the Secretary of State's decision to allow the plans by Gladman Developments.
But the authority has admitted it has "no legal grounds to do so" which means the village is set to lose its valued green area.
A disappointed Hands Off Wistaston spokesman said: "It's clear we, as residents, have been let down by the council's incompetence in getting their Local Plan sorted and also by the Government's planning policies.
"You can email your thoughts to the Cheshire East cabinet member for housing and planning, Councillor Ainsley Arnold at [email protected] or our local MP Edward Timpson at [email protected]
"Thanks to everyone for all your support in trying to save the field for the whole community."
A Cheshire East spokesman told Nantwichnews: "We are, of course, disappointed at the outcome of this process, but the council does not wish to contest the decision of the Secretary of State as there are no sound legal grounds to do so.
"In this instance the council can only challenge on matters of legal process and not on the merits of the application.
"However, we still await the outcome of the Richborough decision where Cheshire East is acting jointly with another local authority, to seek a judgement by the Supreme Court on the weight carried by local planning policies, including neighbourhood plans."
The decision has angered many residents who aired their views on social media.
One resident said: "Yet again more green land being turned into something that's not wanted.
"It's an absolute disgrace, lived here all my life, all you see now are housing estates and derelict buildings. The council is useless, empty promises would not fight anyone's corner."
Cheshire East spokesman claimed it was "doing its utmost to defend against unplanned and unsustainable development in the borough".
"While acknowledging that there is a national house building programme and target, we wish to resist as strongly as possible the impact of undesirable schemes where our residents are likely to be seriously affected.
"We will continue to resist other applications that we feel are unsustainable and which do not meet our aspirations for protecting the green belt and our countryside in Cheshire East."
(pic courtesy of Jonathan White)