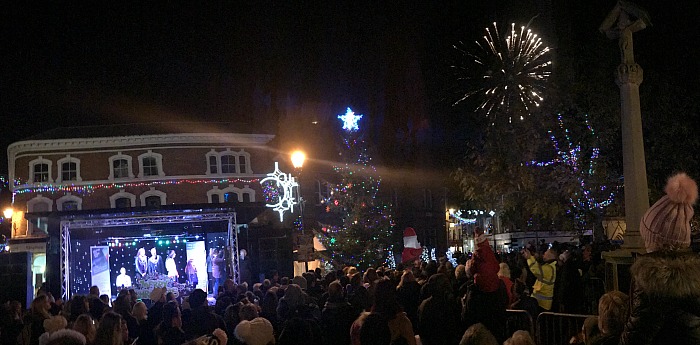 Miserly yobs in Nantwich have vandalised the town square's Christmas tree and stolen decorations – just days after they were unveiled to thousands at the Lights Switch-on event.
Angry councillors and staff hit out at the offenders for putting a dampener on the festive spirits.
Yobs have ripped baubles off the lower branches of the tree, vandalised the base and stolen other electrical decorations.
Now police and councillors are monitoring CCTV images to try and catch the bah-humbug offenders.
Nantwich Town Council spokeswoman Sheryl Birtles said: "The actual value of what they have taken isn't too much, but it's more the inconvenience and disappointment.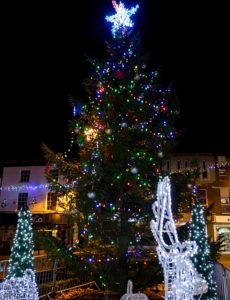 "They have ripped the baubles off, therefore actually damaging them and parts of the tree.
"They have also vandalised around the base of the tree, the two cone trees and the reindeer.
"Obviously, these are all electrical items, so for safety purposes we have had disconnect them all.
"A member of staff spent all of yesterday making safe and making look good, but more work and extra purchases are now needed.
"CCTV and police are looking into the matter."
The tree and its 2,000 lights were unveiled to thousands of families who packed into the town square last Saturday (November 19).
The big switch-on was performed by Nantwich's Olympic heroes Bryony Page and Andrew Small, along with competition winner eight-year-old Lillyanna.