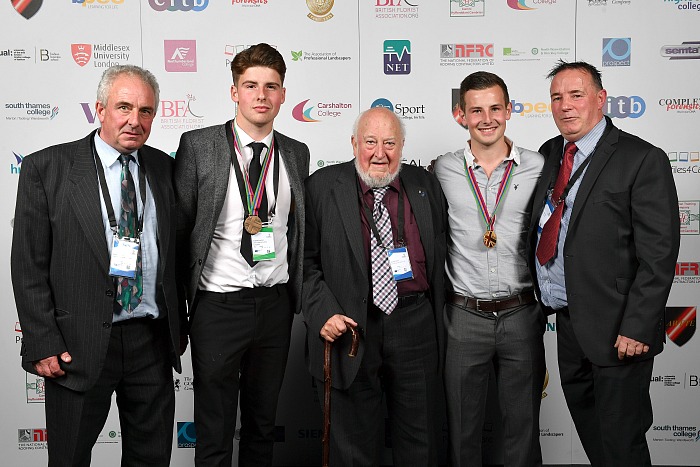 Two talented Nantwich brothers have been crowned best young roofers in the UK in the national SkillBuild competition.
William and Andrew Emerton, both former Malbank High students, scooped medals in the 2016 final, run by Construction Industry Training Board (CITB).
William, 21, who studied at Leeds College of Building, won the "Roof: Slating and Tiling" discipline.
And Andrew, 19, took bronze medal in the roofing category.
Both brothers work for their family business, Emerton Roofing (Western) Limited in Acton, which was established back in 1925.
They joined the family business as young apprentices in 2013, quickly gaining Level 2 status in Slating and Tiling at Bolton Construction College.
They went to Leeds College of Building where they completed Level 3 Slating and Tiling qualification.
And course tutor Chris Messenger was so impressed, he entered them into one of the regional heats of the 'SkillBuild' competition.
The competition assesses an individual's knowledge, practical skills and employability attributes against a set of strict criteria.
It covers ten craft occupations – including bricklaying, carpentry, stonemasonry and roofing.
The brothers qualified from the regional heats to the national final, held as part of 'The Skills Show' at Birmingham's NEC.
Eight finalists were set a 19-hour task across two and a half days.
They had to combine their slating and tiling skills against a strict 300 point specification.
"We were very proud to be presented with the gold and bronze medal respectively," said Will, who could go on to represent the UK at the WorldSkills final in Latvia in 2018.
Emerton Roofing (Western) Limited is run by the brothers' dad and managing director, Simon.