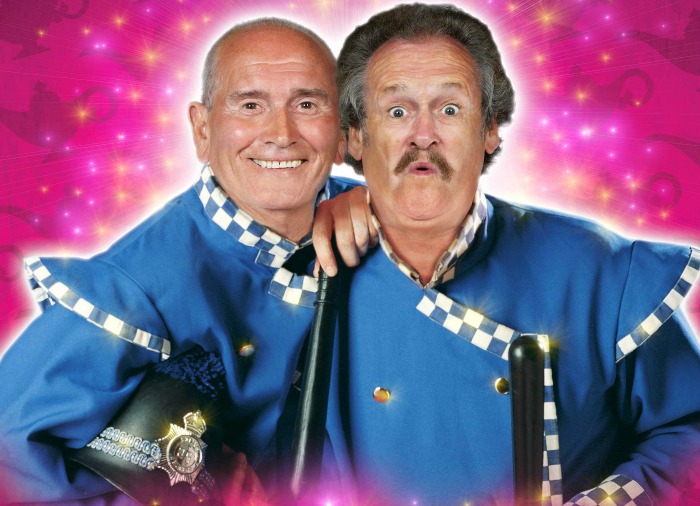 Panto season kicked off to a magical start with Aladdin at The Lyceum Theatre on Saturday night, writes Claire Faulkner.
Comedy legends Cannon and Ball starred alongside Sid Sloane for a wonderful evening of family entertainment and festive fun.
Malcolm Lord played a brilliant 'Widow Twankey' and Mark Turnbull was great as the baddie 'Abanazar'.
Sid Sloane was warmly welcomed onto the stage with cheers, but the audience erupted with applause when Cannon and Ball first appeared.
If you're fans of the comedy duo, you won't be disappointed with their performance in this show.
They have some great routines throughout the production, one of the funniest is performed alongside Sid Sloane and Mark Turnbull in the 'Twelve Days of Christmas'.
Directed by David Fleeshman, the set and lighting design was both beautiful and colourful.
The show is also packed full of music, singing and dancing.
Both Dan Walter, who plays 'Aladdin', and Danielle Chupak as 'Princess Jasmine', sound simply amazing.
There were people of all ages in the audience, and judging by the laughter and audience participation, I'm sure they all had a good time watching this show.
I definitely enjoyed it….so Rock on Tommy!
If you want to get into the Christmas spirit, 'Aladdin' is showing at The Lyceum Theatre in Crewe until December 31.
More details about ticket availability, visit www.crewelyceum.co.uk