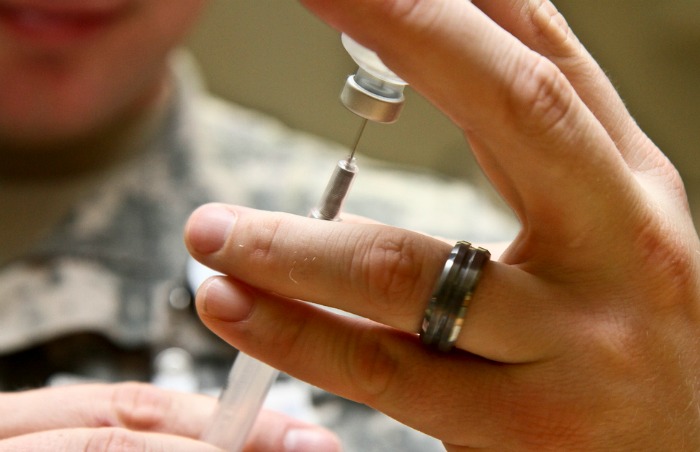 Nantwich residents are being urged to get their flu jab amid a rise in cases in South Cheshire.
Leighton Hospital closed three wards to admissions and visitors after it was confirmed a small number of patients had the illness.
Bosses at Mid Cheshire Hospitals NHS Foundation Trust, which manages the hospital, said they took the step to reduce the risk of it spreading.
Karen Egan, head of nursing for infection prevention and control, said: "For most people, influenza is just a nasty experience that lasts for around a week, but for some it can be life-threatening.
"The vaccine is still the best protection we have against flu and it's still available to members of the public.
"We therefore urge anyone who belongs to an 'at risk' group to get their free flu vaccination as soon as possible.
"Our patients with influenza are recovering relatively quickly.
"But it's not always the case and there are steps we can all take to limit the effects on the hospital and our patients.
"We would encourage the public not to visit the hospital if they have recently been unwell or had recent contact with someone with flu-like symptoms.
"If visiting is necessary, please ensure you wash your hands when you enter and exit a ward and that you don't visit other patients or other areas of the hospital.
"It's also advisable to avoid bringing children."
Doctors advise that normally fit and healthy people usually don't need to see a doctor with flu-like symptoms such as fever, cough, sore throat, and aching muscles.
People are advised to rest at home, keep warm and drink plenty of water.
Paracetamol or ibuprofen can be taken to lower temperature and relieve aches.
A flu vaccine is available free for anyone over 65, pregnant women, children and adults with an underlying health condition, and children and adults with weakened immune systems.
An annual flu vaccine nasal spray is also now offered to healthy children aged two, three and four, and to children in school years one and two.
Further details, visit www.nhs.uk/flu
(Pic courtesy of USACE creative commons licence)