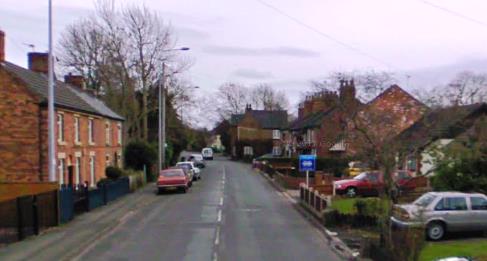 A developer is allowed to make "unsafe" changes to a busy road in Nantwich – as it was granted permission in an earlier application.
Furious campaigners say the work to Audlem Road in Stapeley "defies all common sense".
Wainhomes was given permission to build 33 houses on land behind the highway back in 2014, after a public inquiry.
That approval included an access scheme that involves narrowing a section of the A529 from 7m wide to 5.5m.
But two years later, Wainhomes was refused a second application using the same road scheme – after the Planning Inspector ruled the road changes "unsafe".
Campaigners in Stapeley contacted the Secretary of State for Communities and Local Government in a bid to revoke the original 2014 permission.
But this week, that bid was rejected and work is about to start.
Pat Cullen, of the Protect Stapeley campaign group, said: "So now we have a situation that defies all common sense.
"The Planning Inspectorate allowed a road scheme in 2014 but refused exactly the same scheme in 2016 on grounds of safety.
"Remember, this is exactly the same road scheme that on October 26 2016, the planning inspector's decision notice stated 'in my judgement safe and suitable access would not be achieved for all people. The impact would be unacceptable and severe'.
"It seems that local residents will have an unsafe road foisted on them and there seems to be nothing we can do to stop it."
A letter from Secretary of State Sajid Javid MP to Stapeley campaigners said: "Although the Sec of State has the power to revoke planning permissions, the powers have been used very rarely.
"Such an intervention can only be used in exceptional circumstances and only if the original decision is judged to be grossly wrong.
"The Sec of State has concluded that it is not expedient for him to revoke the permission."
Cheshire East Council had rejected both the 2014 and 2016 applications from Wainhomes, citing highways safety among other reasons.
A public inquiry by the Planning Inspectorate in to the 2014 application allowed the smaller Wainhomes plan.
The larger 104 homes scheme, which was supported by Brine Leas School as it included extra land for them, also went to a public inquiry and this time was rejected.
And the main reason for refusal by the Planning Inspector in 2016 found the access road scheme to be unsafe.
The report mentioned problems caused by the narrowing of the A529 among other problems with the highway.