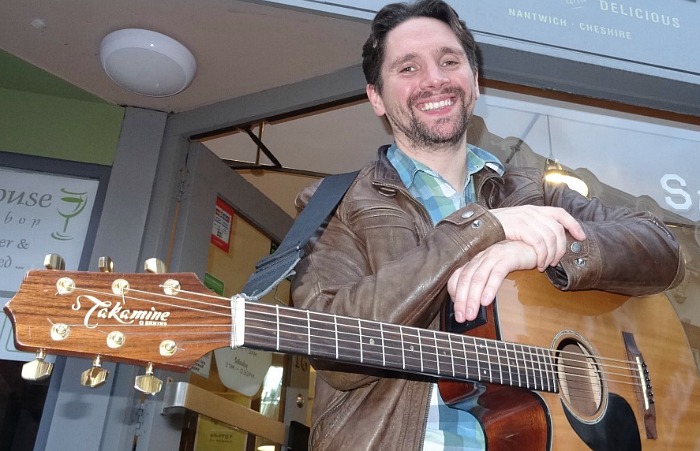 Rotary Club of Nantwich is to stage a musical night at the Nantwich Town FC to raise funds for victims of the tragic Nepal earthquakes.
More than 9,000 people died and 22,300 were injured in the disasters which struck two years ago in April 2015.
900,000 homes destroyed or left uninhabitable, 3.5 million people left homeless, and 52,000 classrooms obliterated.
Rotary Club members are hoping to do their bit and help the people of Ghanpokhara repair and restore their earthquake-damaged drinking water source.
Villagers have to trek four hours on foot for water.
But when completed, the project will provide a drinking water supply to 27 households and benefit 165 people.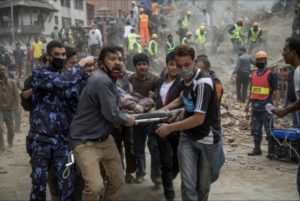 Nantwich Rotarian Sarah Perris visited Golmaraja School in Sindupalchok, a five and a half hour off-road journey from Kathmandu, to see how funds raised by the Nantwich Club are being spent by the Rotary Club of the Himalayan Gurkhas.
The April 22 fund-raising music night costs just £10 a ticket and will feature an array of talent.
Somerset group Vervain (pictured, below) are a Celtic Folk band mixing traditional tunes and original songs.
They create a diverse mix of the old and the new in an exciting and modern way.
Tim Lee (pictured, above) is a local singer/songwriter also with eclectic influences, who will be playing guitar is his own inimitable style.
And Vavoom! is a Nantwich-based Stray Cats inspired three-piece band which plays covers ranging from Elvis, Eddie Cochran, Gene Vincent through to The Ramones and Led Zeppelin.
The event is on Saturday April 22, 7.30pm to 10.30pm, tickets available from Nantwich Town FC Vicky Williams 01270 621771, email [email protected]